The user can change the password for the user account in the ITarian portal.
Step 1: Login to the https://one.comodo.com/app/login with the username and password. Click the down arrow at the top right corner of ITarian portal and select the "Settings".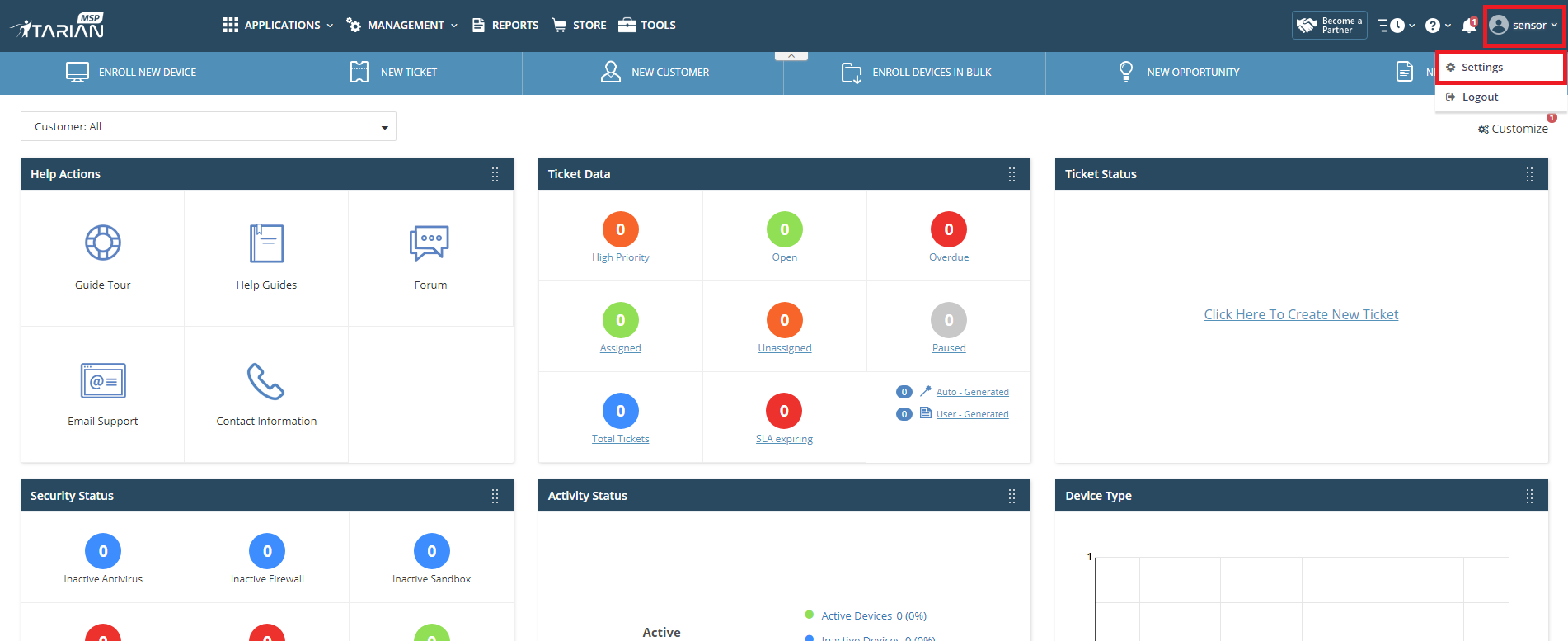 Step 2: Enter the Old Password, New Password and New Password (Again) and click the "Save" button.
Old Password: Provide the old password for the user account.
New Password: Provide the new password that need to be changed for the user account.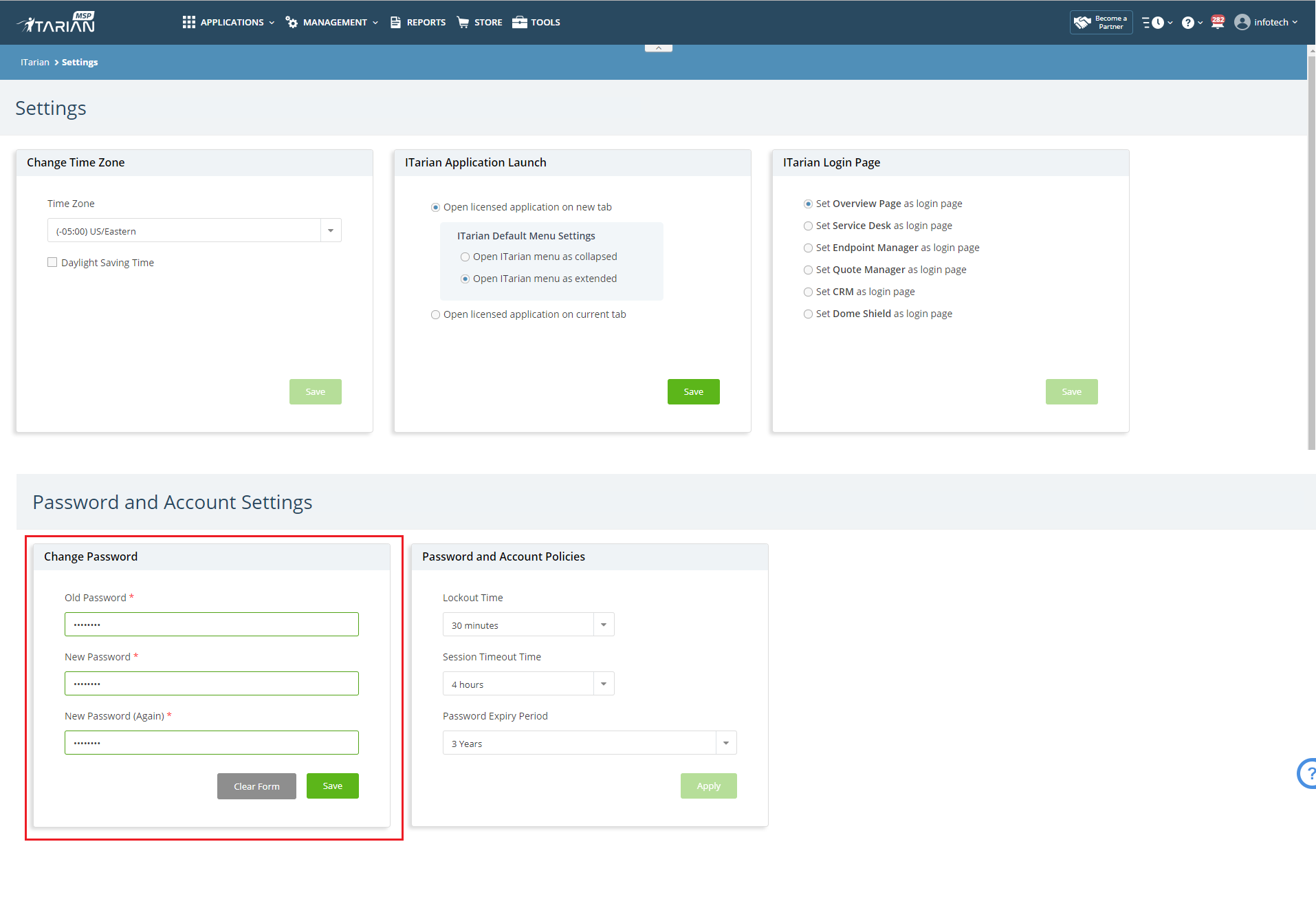 Step 3: An Alert prompt appears stating that "Your password is changed successfully". Click "OK".