This section explain to check status of the connection information and services in the comodo client security.
Open the comodo client security in the endpoint, and click the help window icon,then click "Diagnostics" option.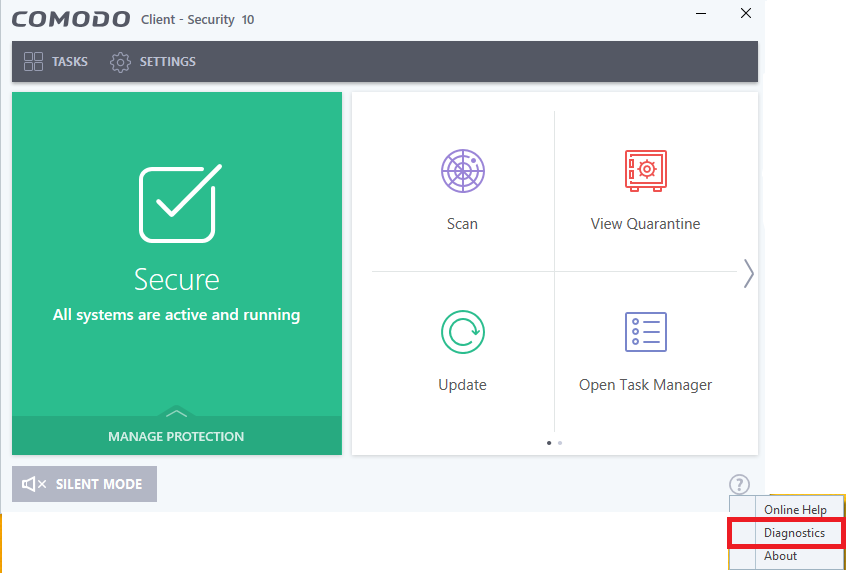 After click the diagnostic option and click yes in the popup
Click the "create report" icon,and select the path to save the report.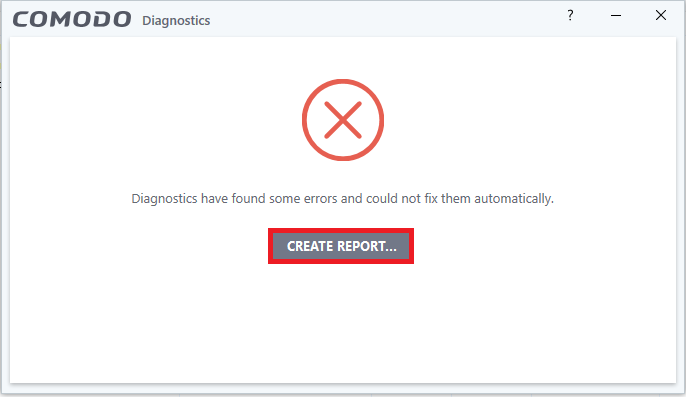 After unzipped the folder, open the cis report document.
This report will help you to get connection information and status for services such as Valkyrie, update server and LVS.It will display the connection status,hostname,port ,ipaddress of Valkyrie (File Verdicting System) ,TCP ,LVS and UrlFiltering.