How to find parent processes of contained applications
Category
Comodo Client Security
Tags
Comodo Client Security (CCS) lets you easily find the parent process of an application running in the container.
The container is a secure, virtual environment which is isolated from the rest of the host. Applications in the container cannot write to the host file system and cannot access other process or user data.
CCS usually puts applications in the container because they have a trust rating of 'unknown'. This means they are not yet confirmed as safe to run on a host.
Parent process information is useful for advanced users and IT admins who need granular knowledge about the applications running on their network.
This article explains how to use the CCS log interface to discover the parent process of a contained application.
Summary
Click 'Tasks' at the top-left of the home screen
Click 'Advanced Tasks' > 'View Logs'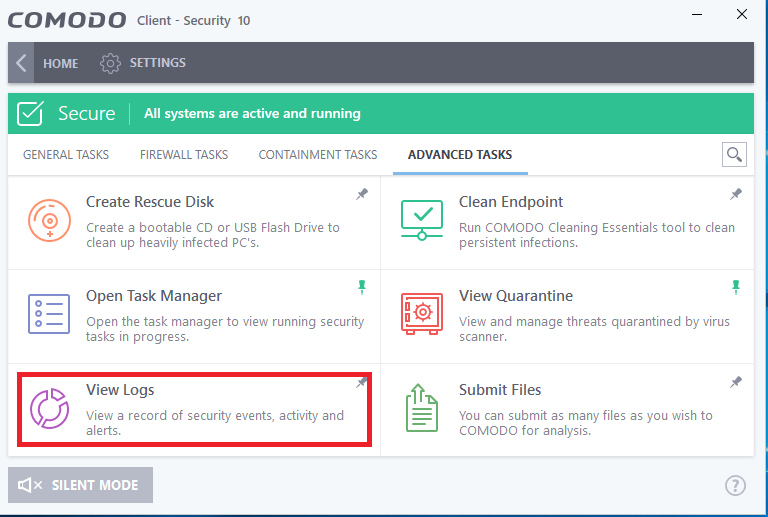 Parent information is shown in the 'Parent process path' and 'Parent process hash' columns: