How to generate reports in the ITarian portal
The 'Reports' interface lets you to generate and view reports on service desk tickets, managed devices, viruses, file statistics and Valkyrie.

You can schedule that a report is generated at a specific time then sent to a list of recipients.

You can save any report as a PDF for distribution and analysis.

You can filter reports by type, name, date range, status and date creation.

Click 'New Report' to configure then immediately generate a report according to your requirements. You can also specify a schedule and email recipients during configuration.
Open the reports interface
Log into ITarian then click 'Reports' in the top-menu

This will open a list of all existing reports

Click the name of any report to view its full details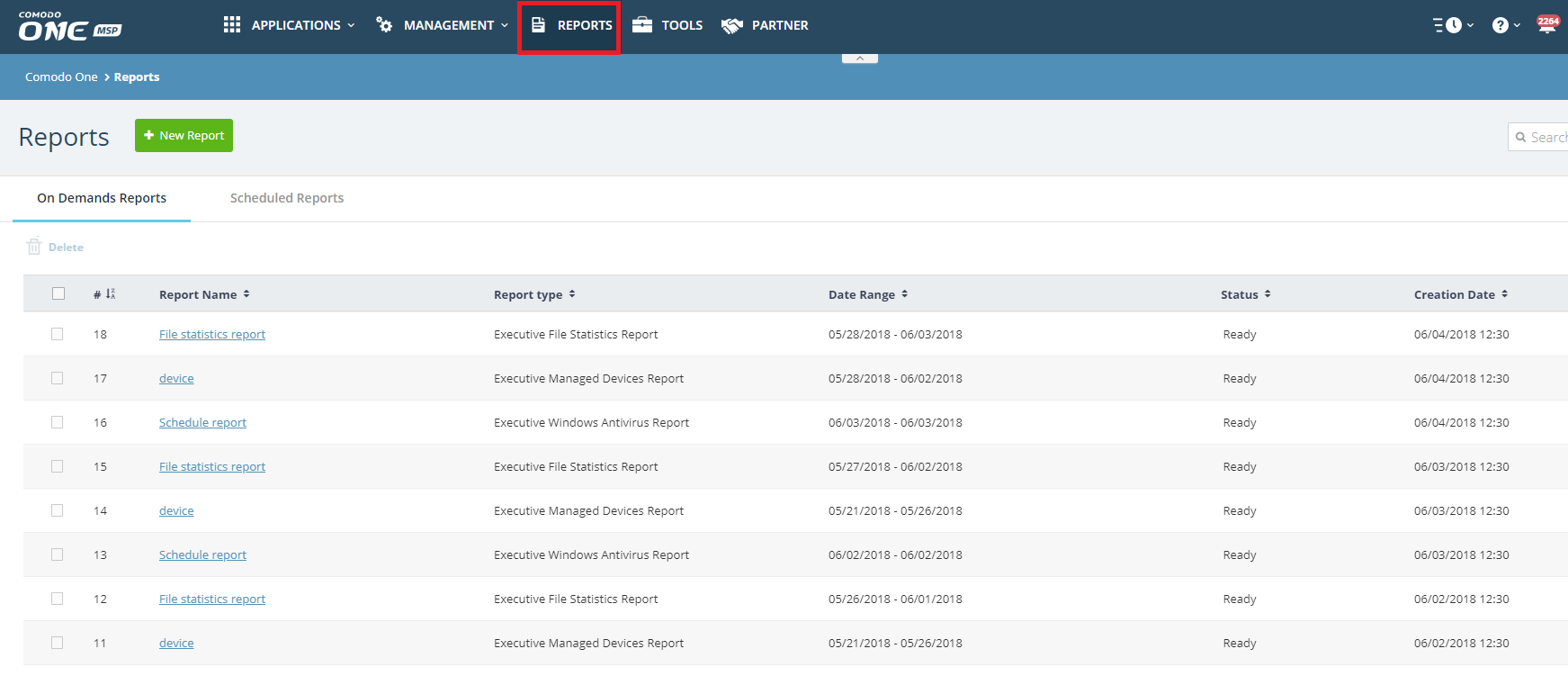 Generate a new report
Login to ITarian and click 'Reports' in the top-menu

Click the 'New Report' button

Configure your report as required

Report Types:
Executive Valkyrie Report – Lists white-listed and blacklisted files.

Executive File Statistics Report – Summary of the trust level and status of files in your network. Shows the # unknown files, # malware files, # quarantined files etc

Executive Windows Antivirus Report – Summary of AV protection and threat levels on your network. Includes # devices with AV installed, number of infected/clean devices, scan status and more.

Executive Managed Devices Report – Summary of your EM device fleet as it stands. Includes total # devices overall, # of PCs/servers/smartphones

Executive Ticket Summary Report – Details about service desk tickets, including number of open/closed tickets, billable time, hours spent, etc.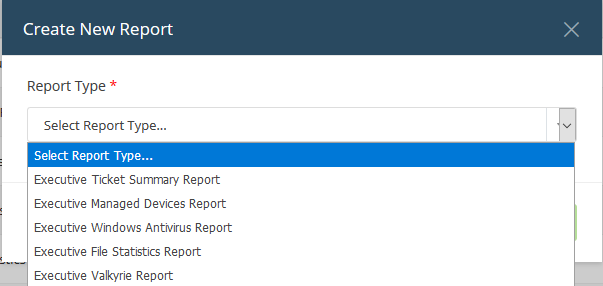 Report Name - A descriptive label for the report

Date Range - The time period you want the report to cover

Company – MSP customers can run a targeted report on a specific customer's environment.

Email this report to – Add the addresses of people that you want to receive the report. You can add multiple email addresses in the field. Press 'Enter' after each address.

Set Schedule – Set up a recurring report which is auto-generated at specific intervals.
Note – you cannot set a schedule if you choose a custom date range.

Click 'Save' to generate the report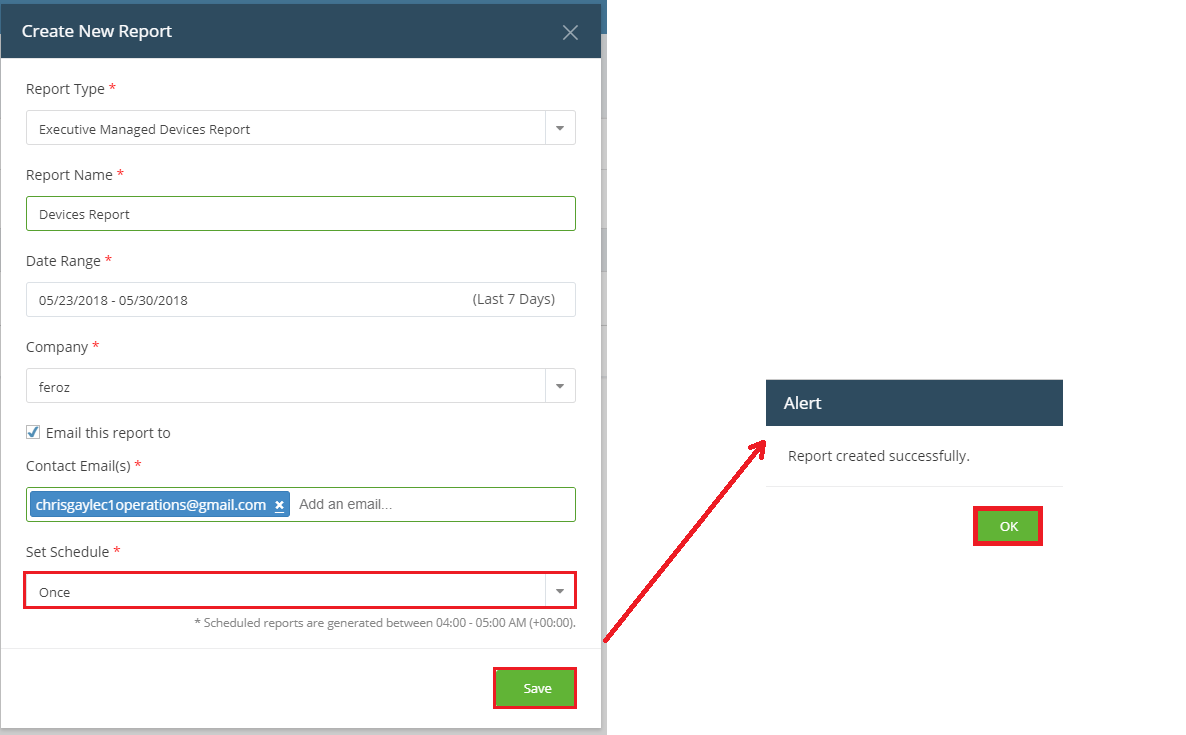 After the report is generated, it will be listed in the 'On-demand' reports area. If you added a schedule then it will also be listed in the 'Scheduled reports' section.

Click the report name to open it in .pdf format: