The file list in Comodo Client Security shows executable files found on a device along with the file's trust rating.

File trust ratings are as follows:


Trusted - The file is safe to run outside the container.
Unrecognized - No trust-rating was found for the file, so it will be run in the container.
Malicious - The file is known malware and will be quarantined or deleted.


You can filter the file list to identify all quarantined files, then jump straight to the quarantine section to take actions on them.

Step 1
Open Comodo Client Security

Click 'Settings' > 'File Ratings' > 'File List'

Select 'All Types' in the first drop-down, and 'Quarantined' in the second drop-down.

This will show all files (executables and non-executables) which have been placed in quarantine: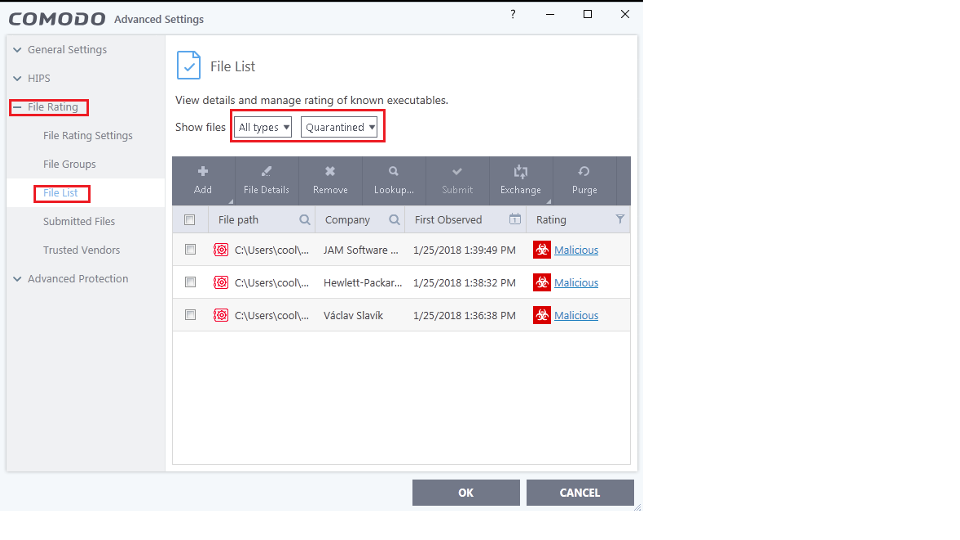 Step 2
Right-click on a file in the list then select 'Jump to Quarantine':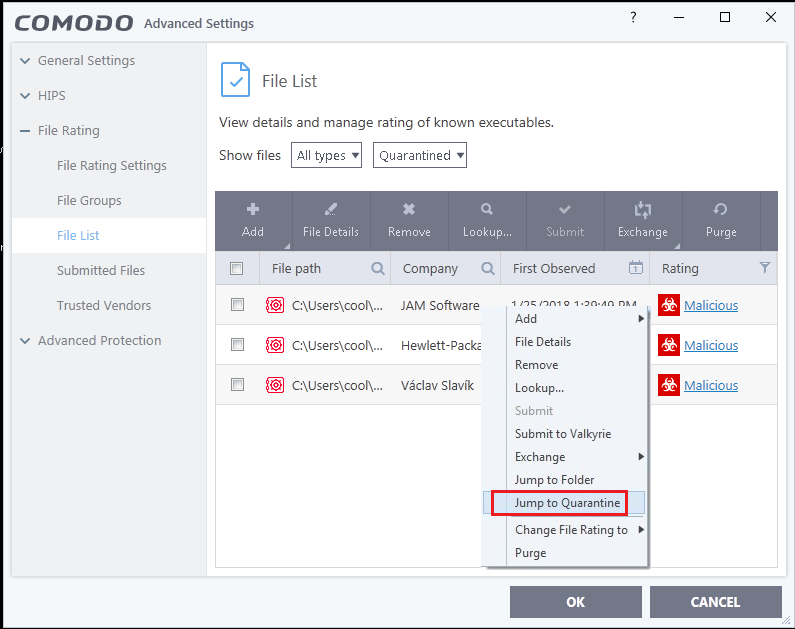 This will open the quarantine area where you can take actions on the file: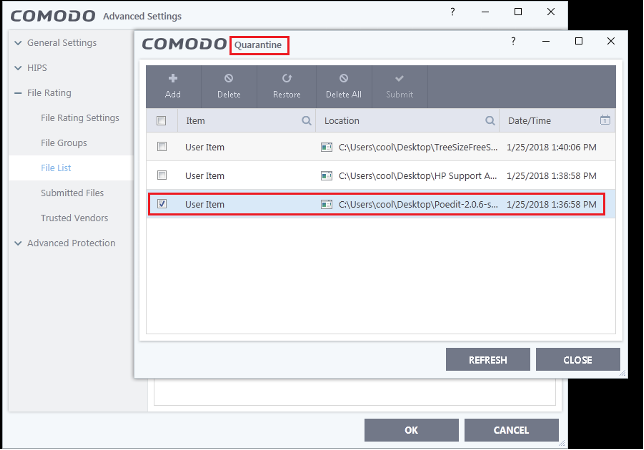 You have the following options:
Restore - Return the file to its original directory. CCS will then offer to add the file to exclusions so it will not be quarantined in the future.

Submit - Upload the file to Comodo for testing. Use this feature if you think the file is a false-positive (it was incorrectly quarantined). Comodo's will re-test the file and white-list it if it is confirmed as a false-positive.

Lookup – Will check the trust rating of the file on Comodo's File Lookup Server (FLS). The FLS contains the most up-to-date file ratings, so use this feature if you want to check whether the rating has changed.

Note. The 'Jump to quarantine' feature is only available on Comodo Client Security 10.2.0.6537 and above. See the following guides for help to install and update CCS on managed endpoints: