"Quick Actions"menu is present in the top menu bar of Comodo One. No matter in which module you are working in, now you can easily reach and use your most used functionalities. Furthermore, the options that are under "Quick Actions" are available in Comodo One portal homepage for better usability. The options that are available are:
i)Enroll Devices in Bulk
ii)Enroll New Device
iii)Create New Ticket
iv)Create New Customer
v)Create New Opportunity
vi)Create New Quote
Go to Comodo One Portal and Log in. Now the user has two choices:
Accessing the options directly from the homepage
Step[1]: Select the desired option directly from the home page for ex: ENROLL DEVICES IN BULK.

Now the "ENROLL DEVICES IN BULK" page opens in the new tab.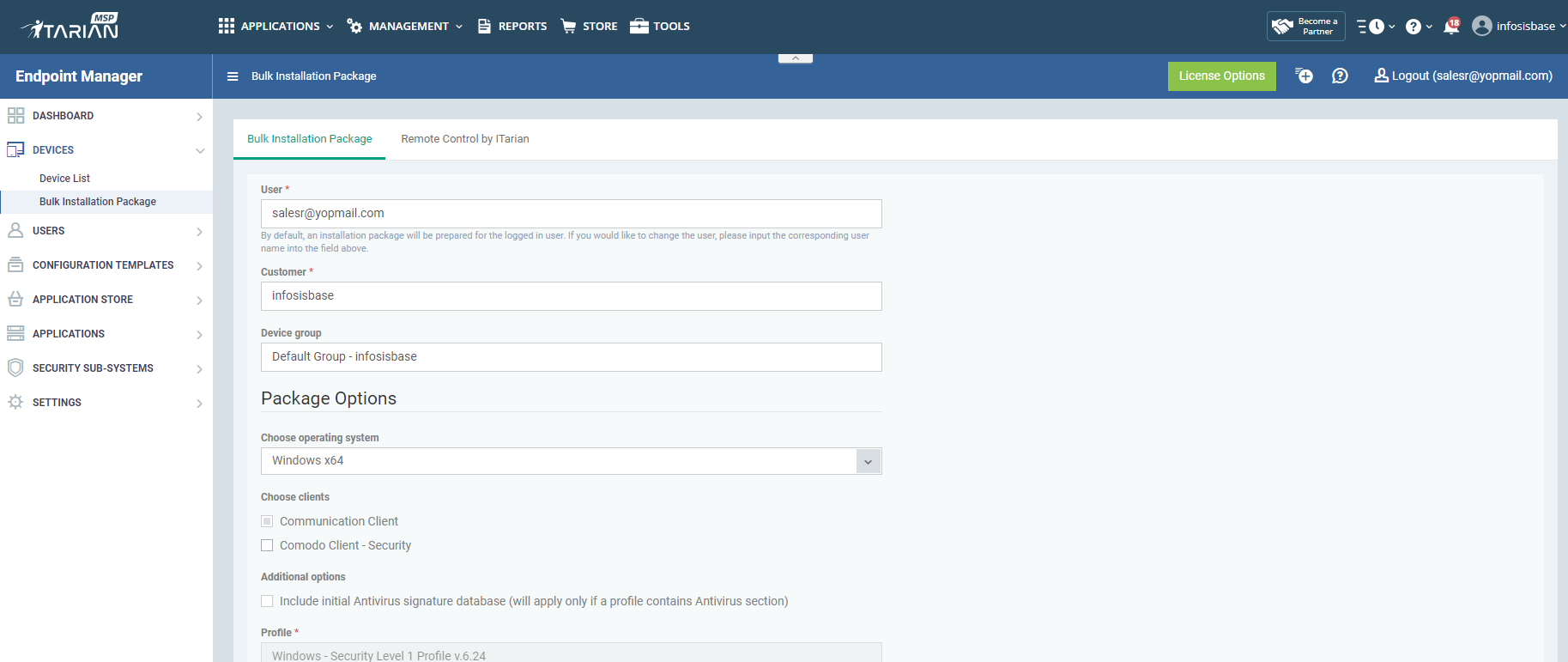 Accessing the options from "Quick Actions" drop-down list.
Step [1]: Select the desired shortcut link from the "Quick Actions" List
Example: ENROLL NEW DEVICE.

This action will reflect as follow.

Note: From anywhere in the Comodo One Portal we can get the access to 'Quick Actions'