Endpoint Manager has added a facet to uninstall applications from a device. Earlier, we have to uninstall the software from the endpoint only. Now, this feature will help you to save the time to uninstall the software from endpoint manager itself.
Note:
This option is available only for supporting applications in our patch portal.
Step [1]: Go to Endpoint Manager --> "Device List", you can view the devices in the device list.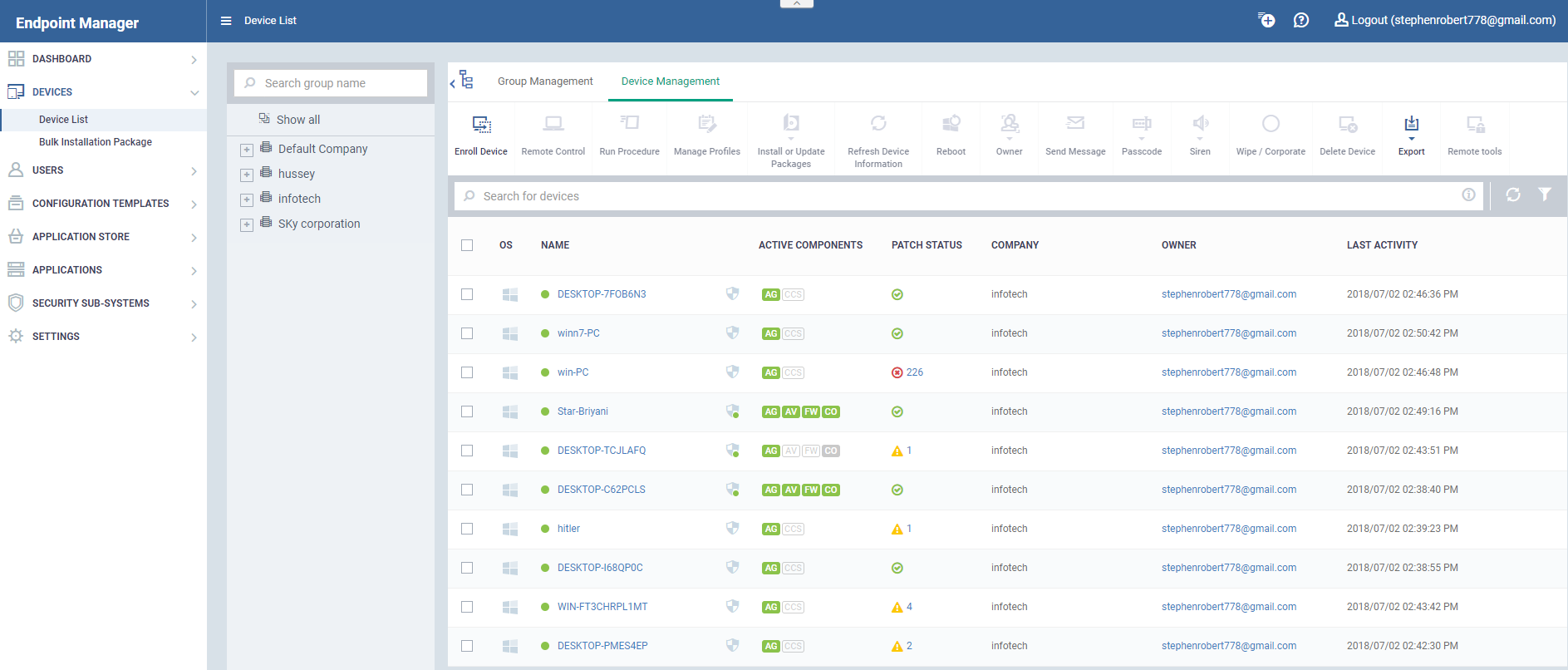 Step [2]: Choose the device in which you want to uninstall the application. For example: Select "DESKTOP-7FOB6N3", on that click Software Inventory tab.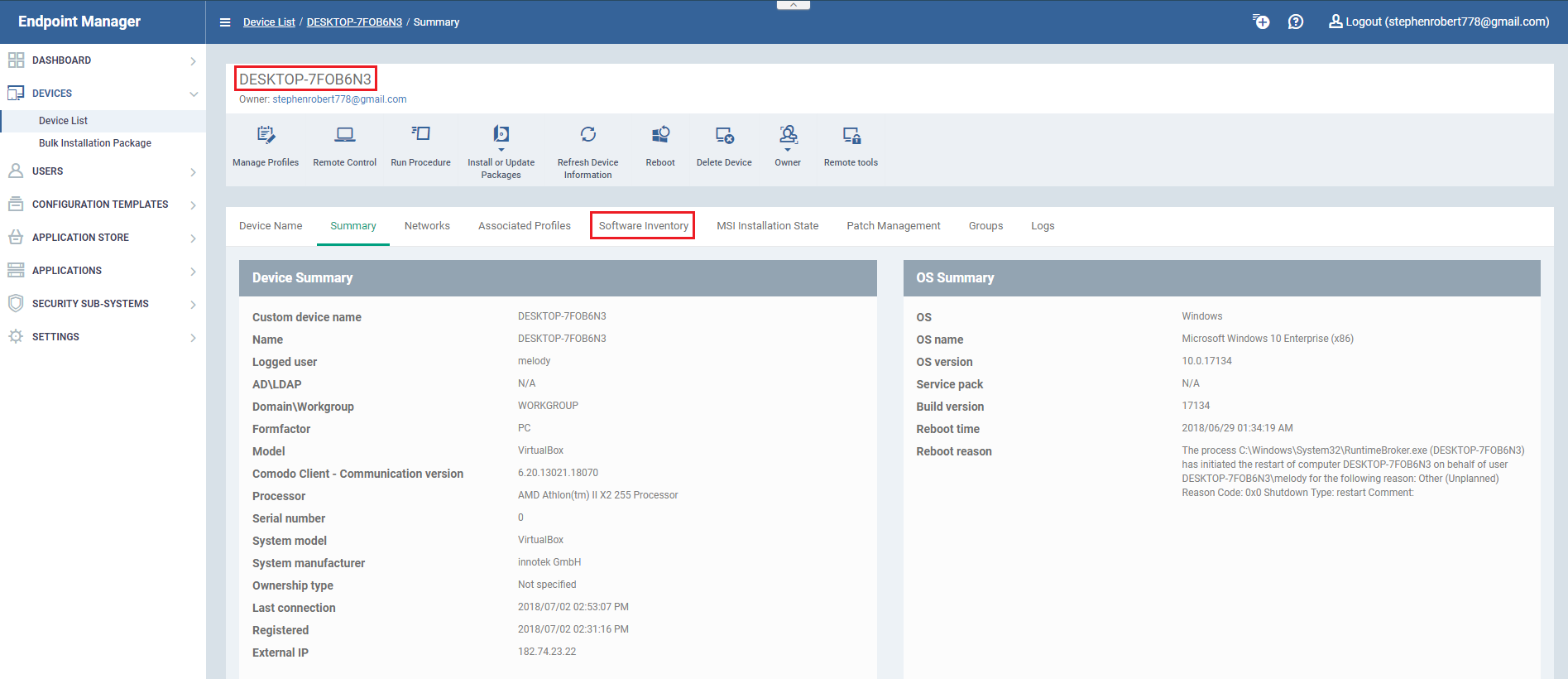 Step [3]: In this Software Inventory option, you can view the list of installed applications on your endpoint.

Step [4]: Select the application and click the "Uninstall Selected Application" option.
Example 1,
7 Zip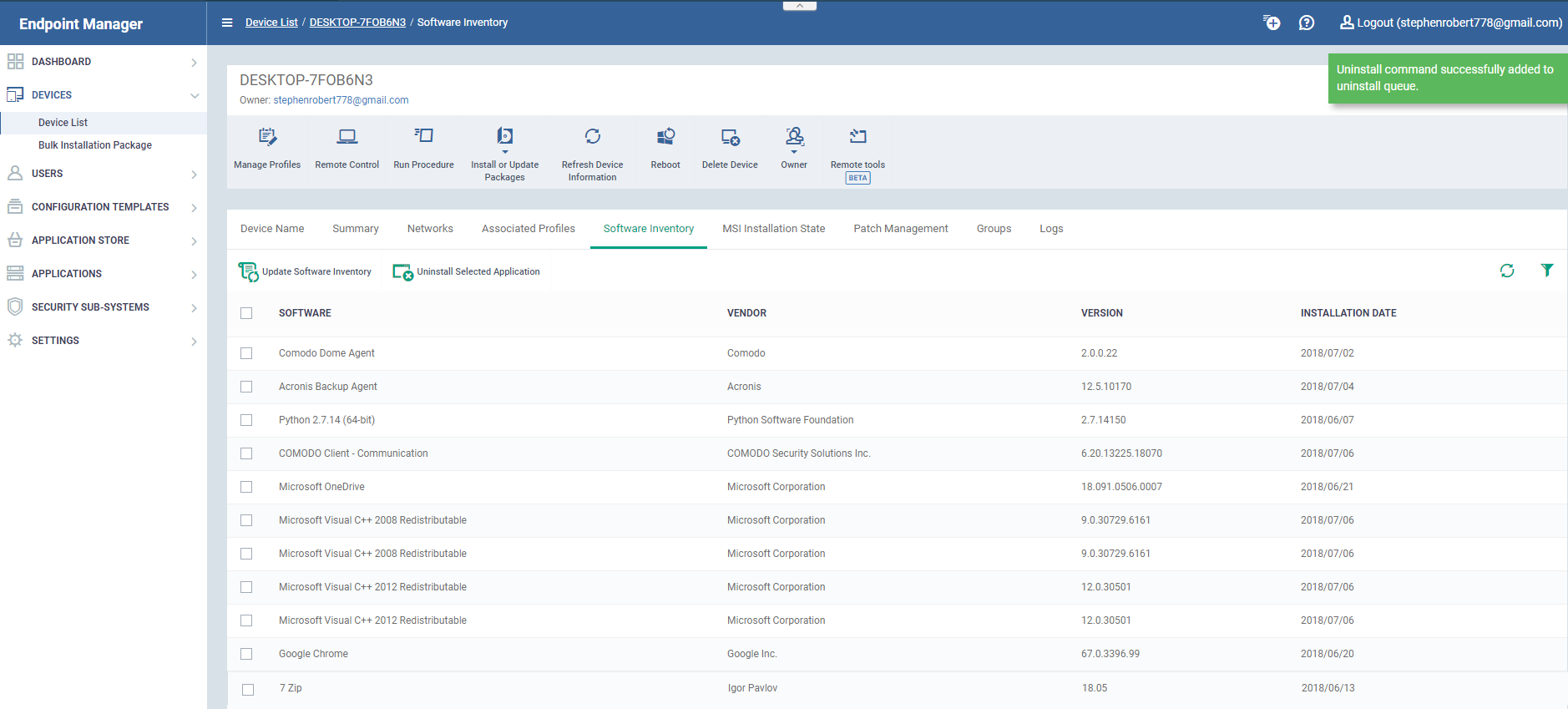 Example 2,
Certainly the applications like MX5 which are not supported with silent Uninstall option on such case, Endpoint Manager will try to uninstall the application by triggering it. Such applications may or may not uninstall the specified application by clicking the Proceed option for uninstalling it.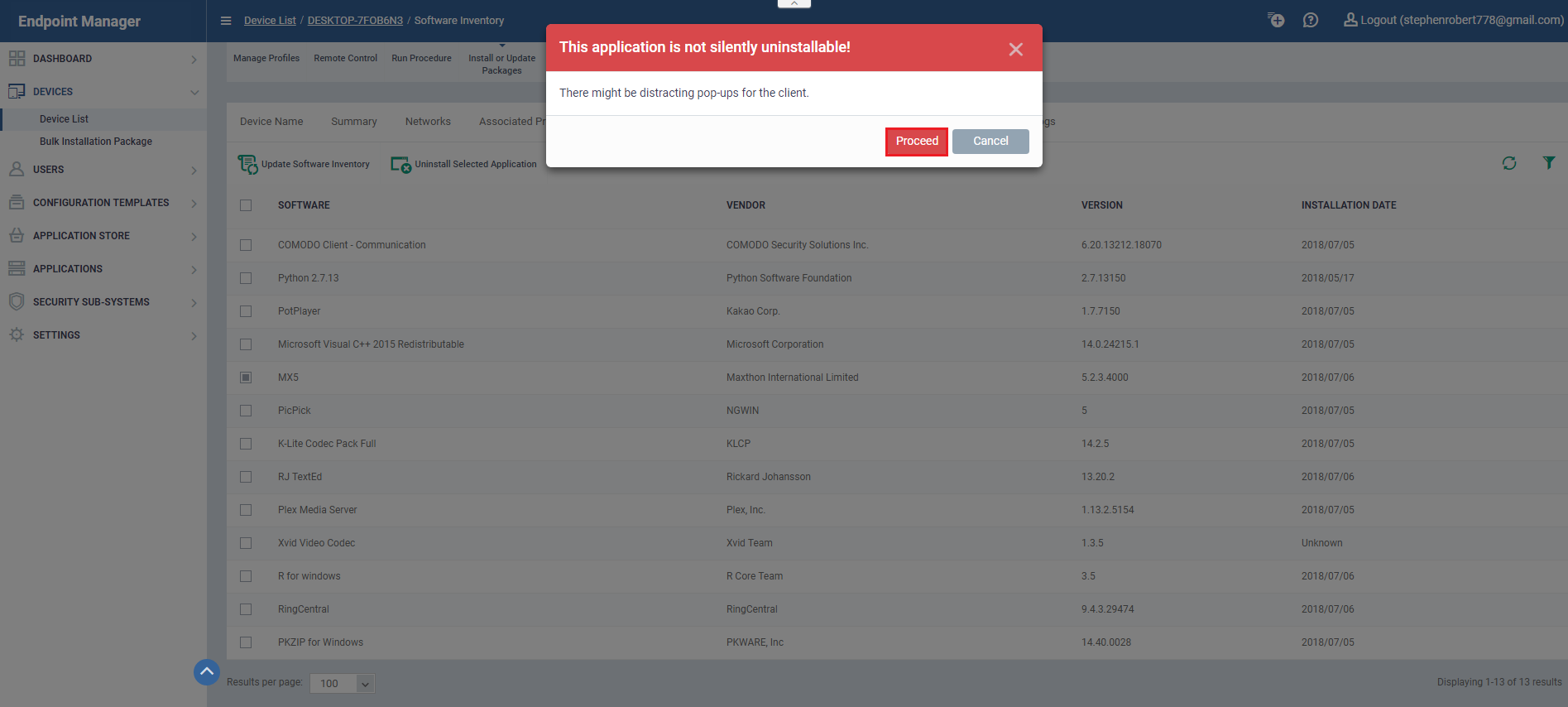 Example 3,
Spybot - Search and Destroy
Similarly, the applications which are not supported in patch portal will not show for Uninstall Selected Application in Endpoint Manager portal.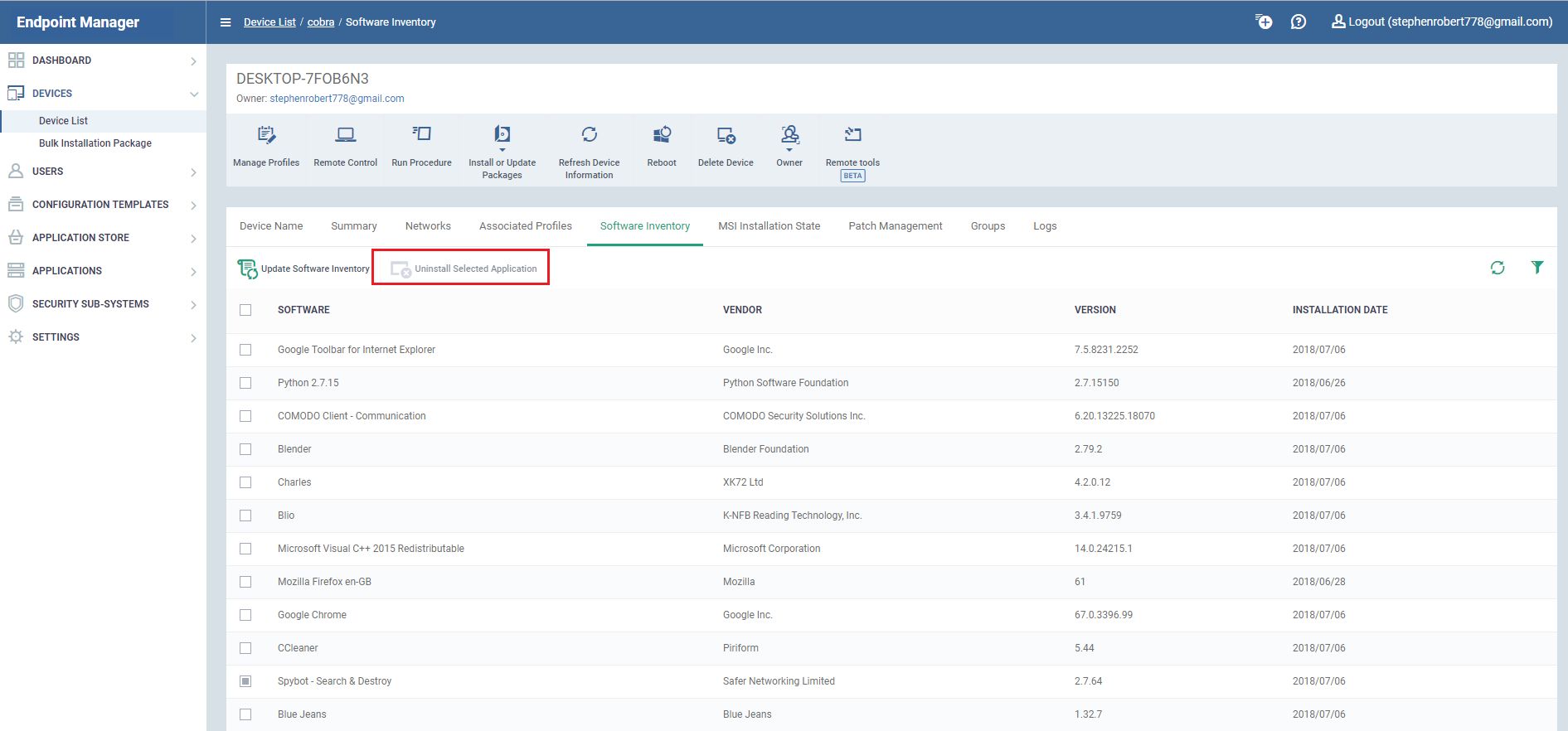 Step [5]: Once after the application uninstalled successfully from your endpoint. It won't be shown again in software inventory.

Step[6]: You can find the logs of Uninstalled application in Logs → Third Party Patch Logs