This procedure guides you to remove the Comodo Client Security locally from the mac devices.
Step[1]: Close Comodo Client Secuity if it is opened by "Exit" option.

Step[2]: Go to Application folder in endpoint MAC device, Comodo is visible.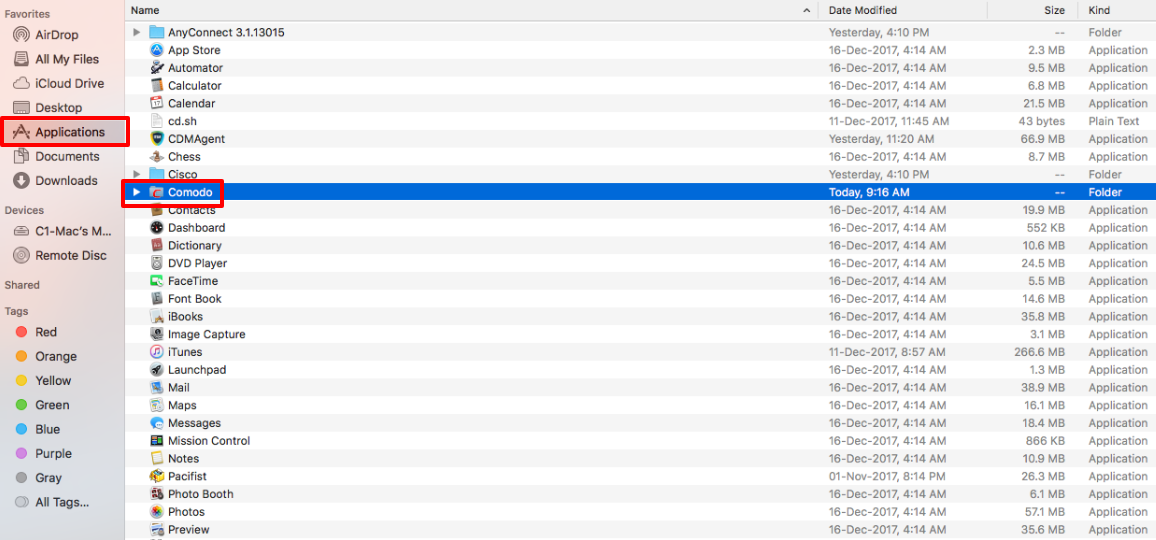 Step[3]: Right-click the Comodo icon, then click "move to trash" option.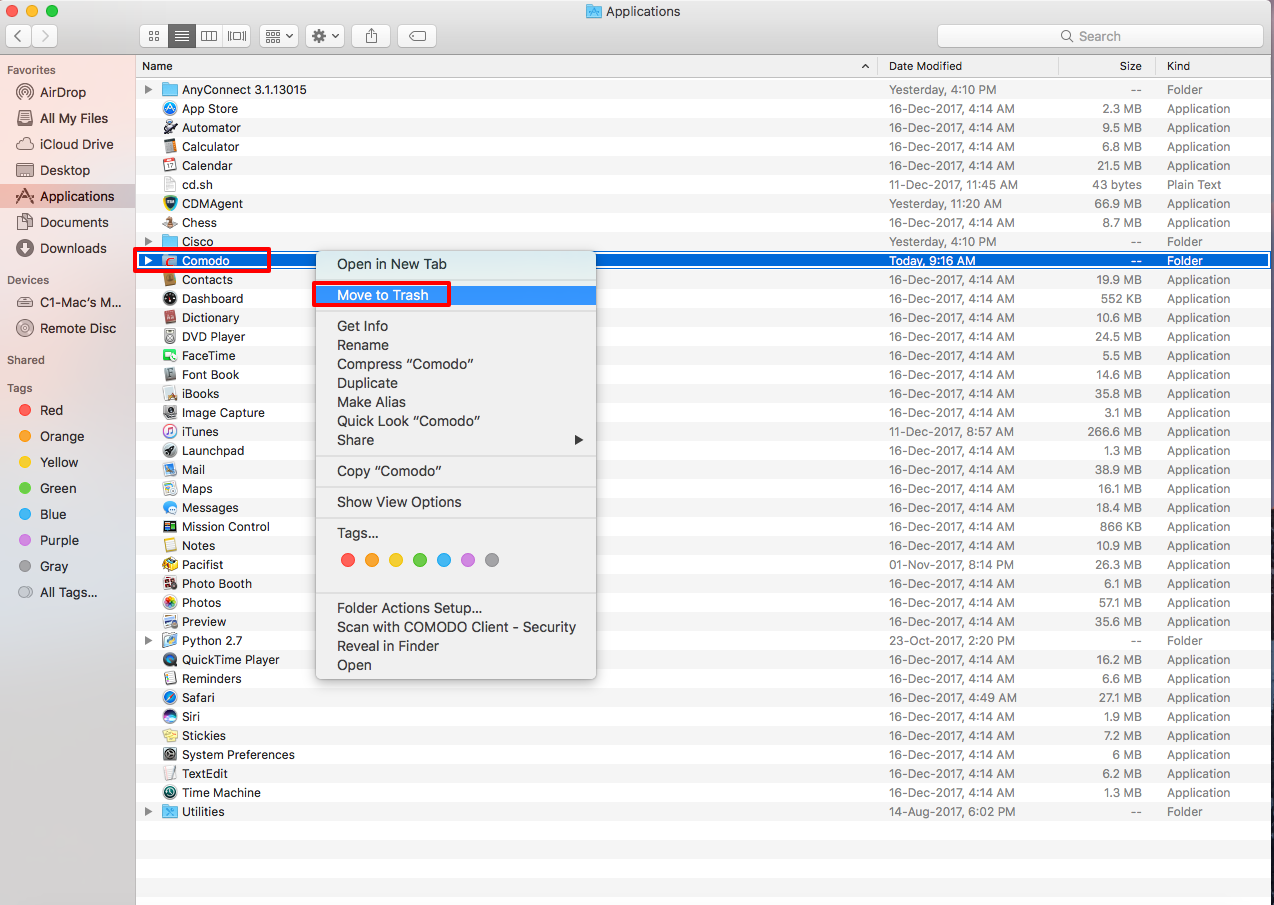 Step[4]: Enter the password in the popup then click ok, Comodo will be removed from Application folder.