Endpoint manager allows users to remove the endpoint manager agent from enrolled mac devices by "Delete Device" option in the Device Management section. This procedure guides you to remove the endpoint manager agent using console and also from the endpoint mac devices.
1.Remove endpoint manager agent of MAC OS X from endpoint manager portal
Step[1]: Go to endpoint manager → device management → device list . Select the mac device that needs to be removed and Click "More" option then Click "Delete device"

Step[2]: Click "Confirm" shown in the popup.

Step[3]: The mac device will be removed from the device list
Note: Endpoint manager agent and endpoint manager profile will be automatically uninstalled from the mac device.

2.Remove endpoint manager agent of MAC OS X locally
Method 1: Agent can be uninstalled in the application folder of the end point MAC device.
Step[1]: Go to Application folder in endpoint MAC device, CDMAgent is visible.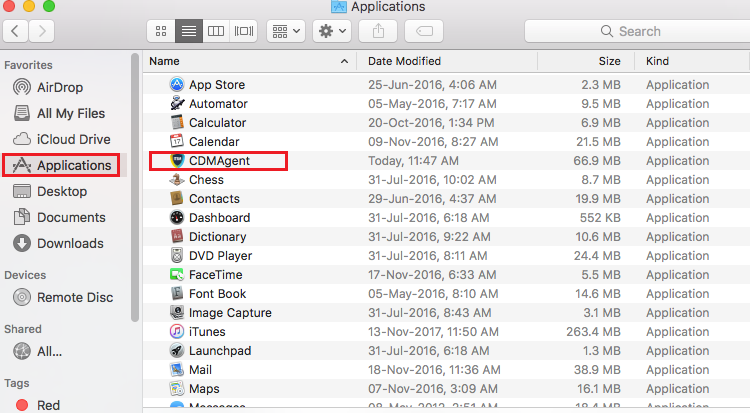 Step[2]: Right-click the CDMAgent icon, then click "move to trash" option.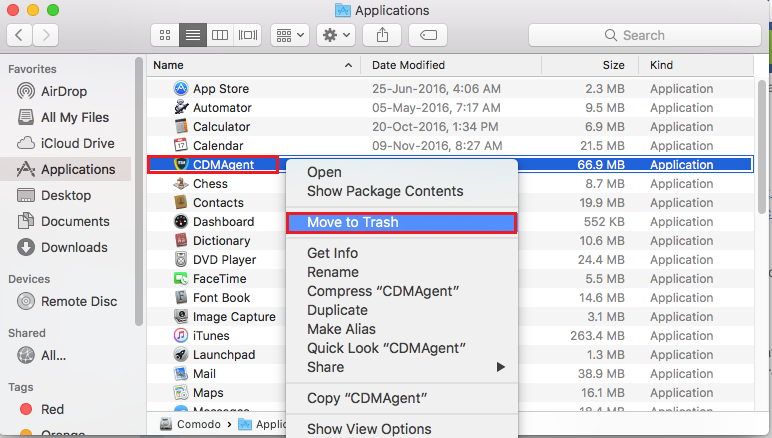 Step[3]: Enter the password in the popup then click ok, CDMAgent will be removed from Application folder.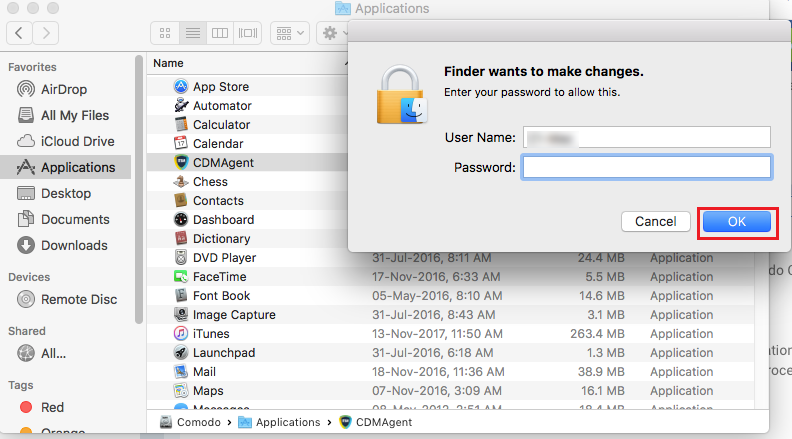 Method 2: Endpoint Manager agent can be uninstalled by removing endpoint manager profile in system preference.

Step[2]: Go to "profiles" folder.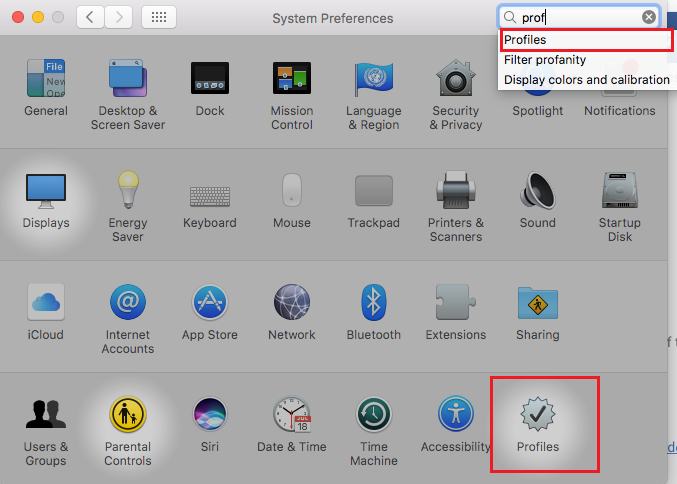 Step[3]: Endpoint manager agent profile "endpoint manager" is visible, Click "–" in the bottom, then click "remove" option in the popup, now endpoint manager agent will be uninstalled automatically.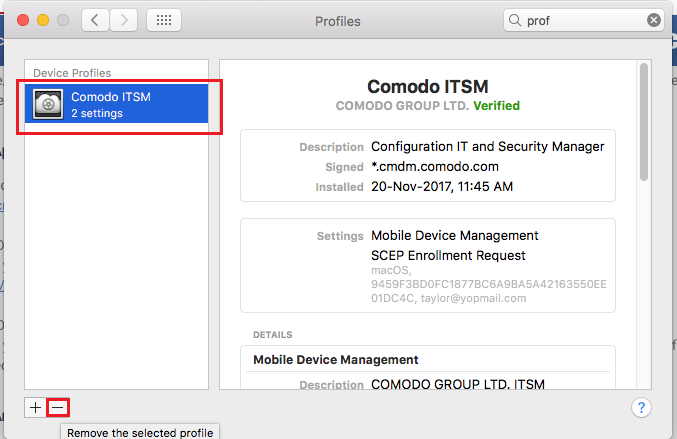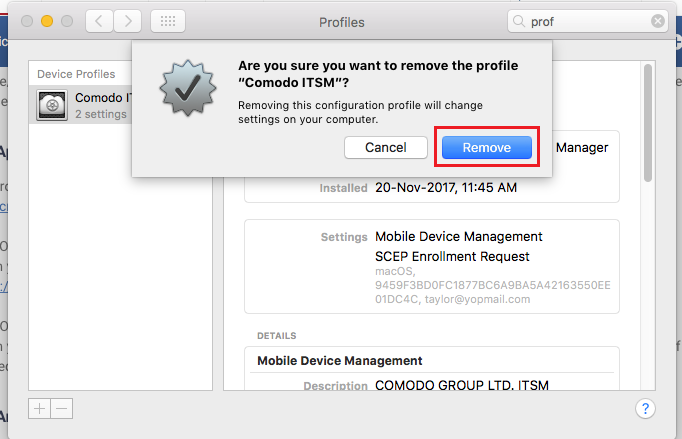 Method 3:Endpoint manager agent can be uninstalled by "Quit" option