Antivirus scan history helps to display the identified malware files on your endpoint.
Step [1]: Go to Device List on that choose a device where you need to view the malware file history of your endpoint.
For Example:
DESKTOP-FMI305D

Note:
In order to view the history of antivirus for a device, Comodo client security needs to be installed on your endpoint.
Step [2]: Select Antivirus Scan History tab, It will display the list of affected files which are handled by Comodo Client Security. You can sort the following details with Malware name, Path, Action Taken, Action Status, Scan Identification Number along along with date.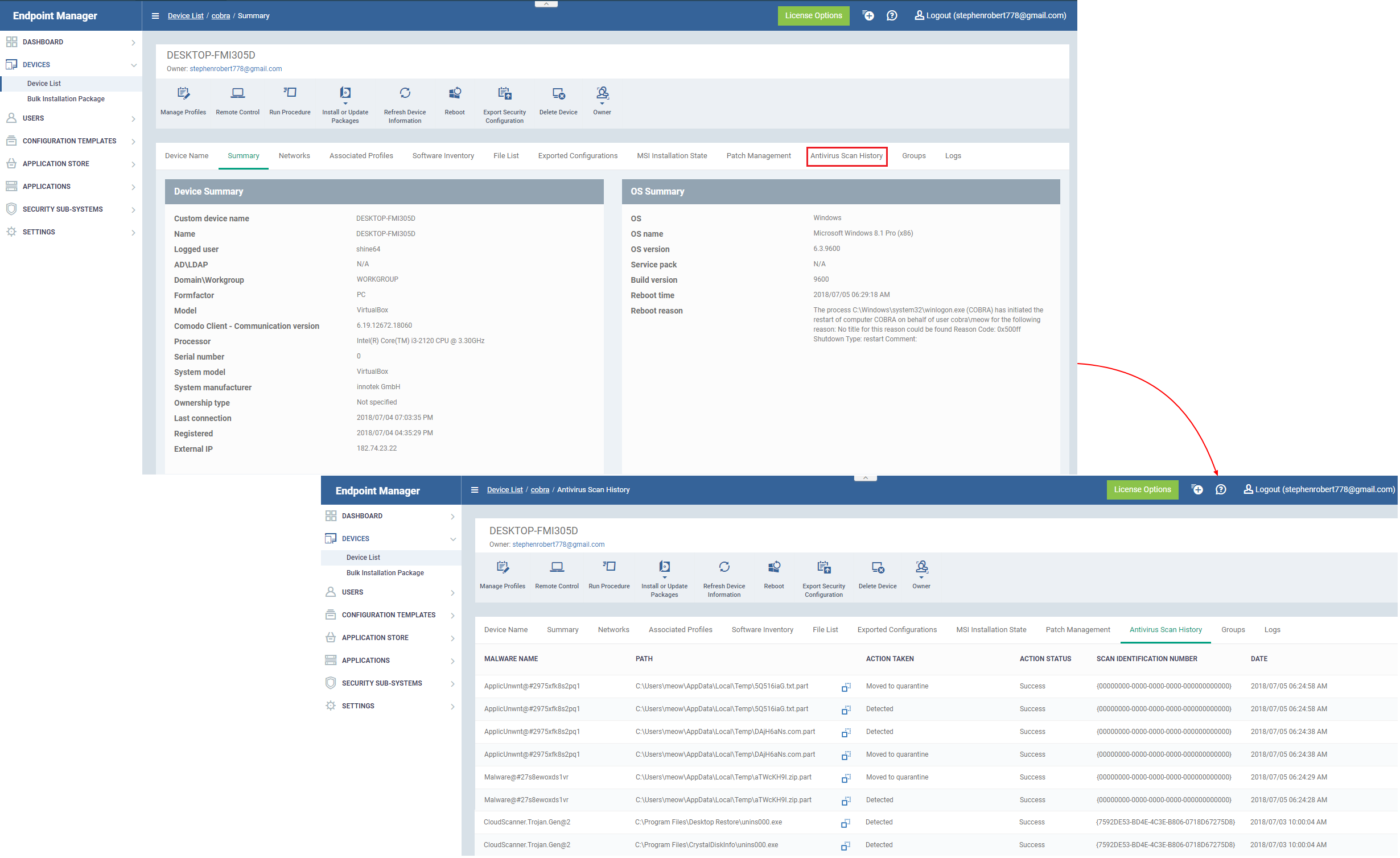 Options Explanation,
Malware name - It displays the name of the malicious file.
Path - It shows the affected file path where it is located.
Action Taken - It depicts the action performed for the handled malware file i.e, Detected and Moved to quarantine.
Action Status - On successful handling of the file, status will be success.
Scan Identification Number - The identification number of the file will be displayed.
Date - The date at which the comodo client security has tracked the occurrence of the malicious file.