ITARIAN is the integrated platform for Managed Service Providers and Enterprises.
1.MSP-> For companies who manage the IT infrastructure, security and operations of their clients.
2.Enterprise-> For companies to manage their own IT infrastructure, security, and operations.
"Reseller partnership, RMM plugin, Standalone Patch Management, Cdome Cloud Firewall, Cdome Data Protection, Cdome Antispam Gateway"
These two business types mostly share same features except the following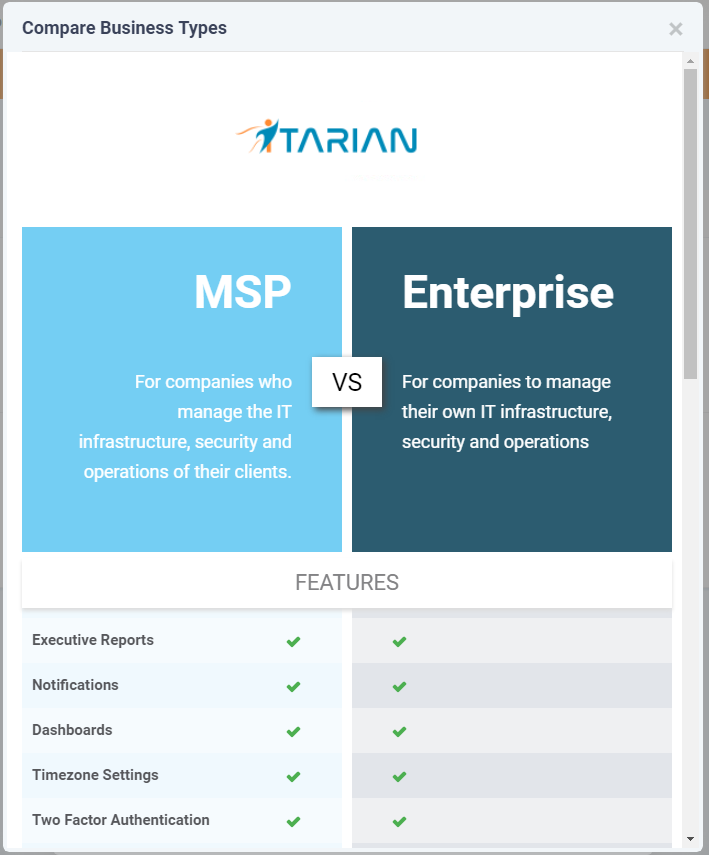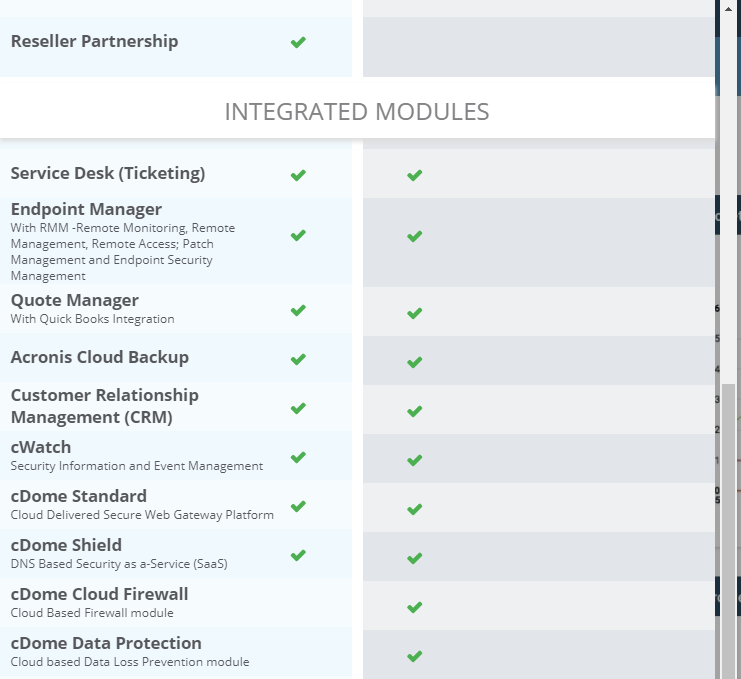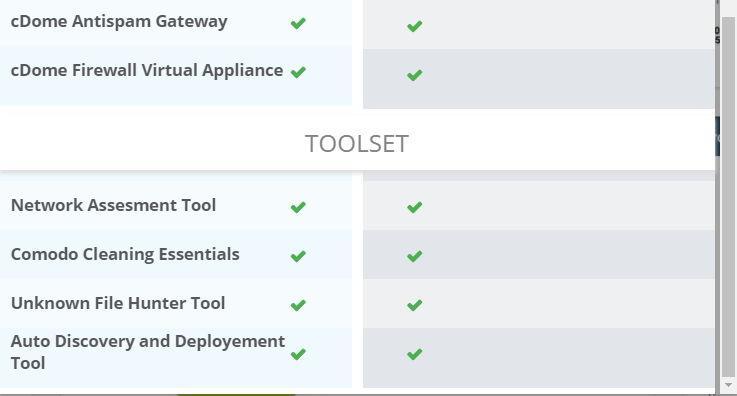 Note: While creating an account the user needs to choose the type (business) of the account. For more details on the business type, please refer the "Compare Business Type" link available on the "Set Up Account Details" Page.