How to configure our new Microsoft 365 integration with Service Desk v2
Introduction
ITarian Service Desk V2 is support ticketing management system used by enterprises and service providers to keep track of tickets raised by users, attend to them, reassign them to appropriate department or organizations, and generate reports and more.
Process in detail:
Log into ITarian

Click 'Applications' > 'Service disk v2'.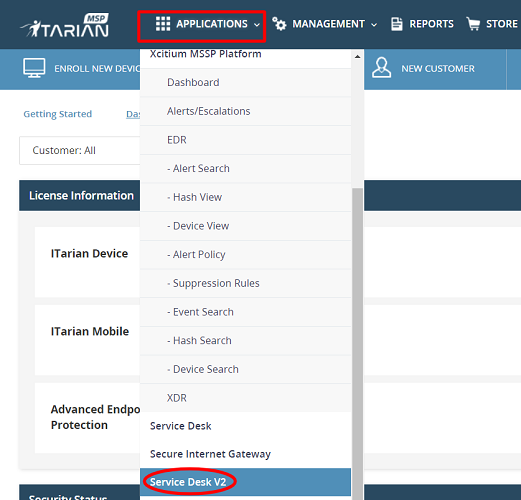 Able to view dashboard

Under help desk, click 'Go to Admin Panel'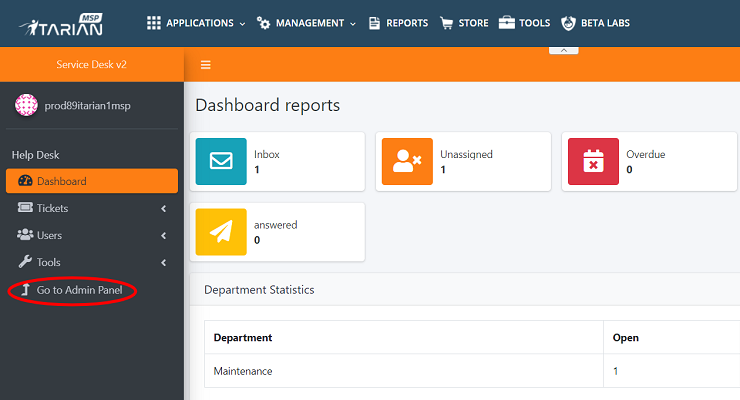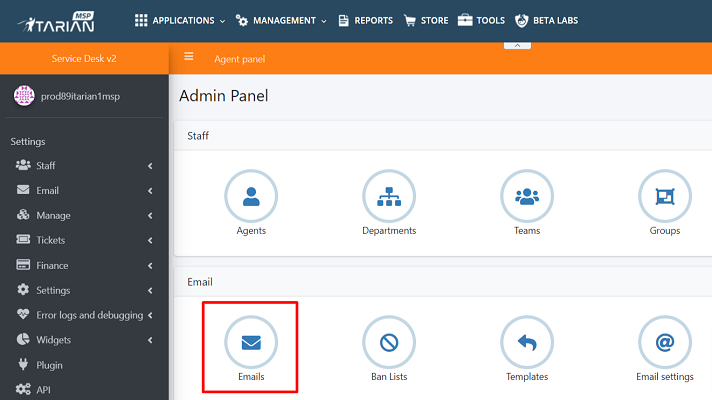 Click ' Add configure M365'

Email address : Enter the Microsoft 365 email address here which you need to setup

Inbox Folder : Provide the Inbox folder name here

Move folder : Name it as SDv2.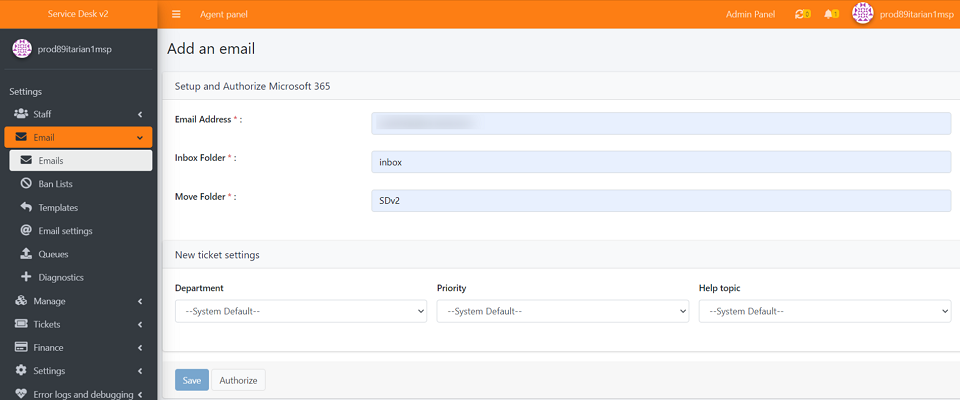 Open 'Mail'

'Right click' the folder

select 'Create new folder'

Name the folder as 'SDv2' ( service disk v2 )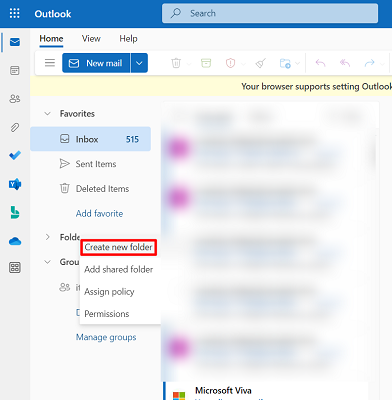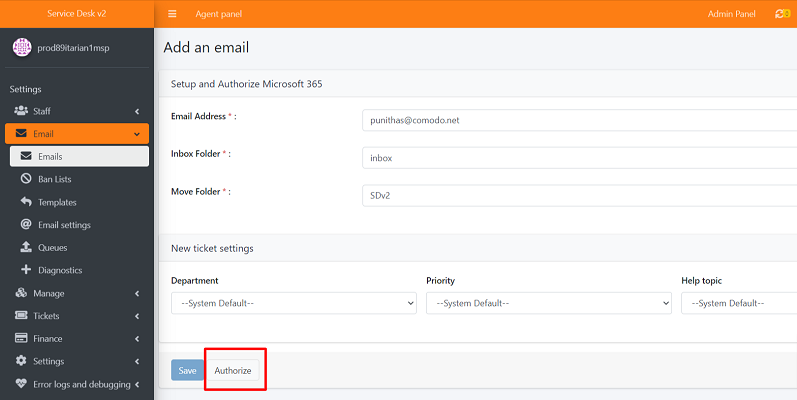 New ticket settings
Department : The Service Desk v2 department to which the ticket should be assigned.Assign tickets to a specific department for example, support , sales and maintenance.
note :If you don't choose a department then the ticket is assigned to the default department.
Priority : choose the priority level as per your need. The options are Low, Normal, High and Critical.

Help topic :

When you select 'Authorize', it will redirect to the 'Microsoft Sign in' page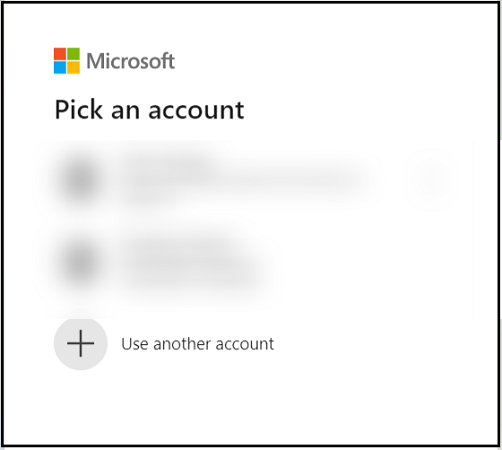 Provide required credentials of Email and Password to 'Sign in'

After successful sign in, you will get notification 'Your Office365 email has been successfully connected' like this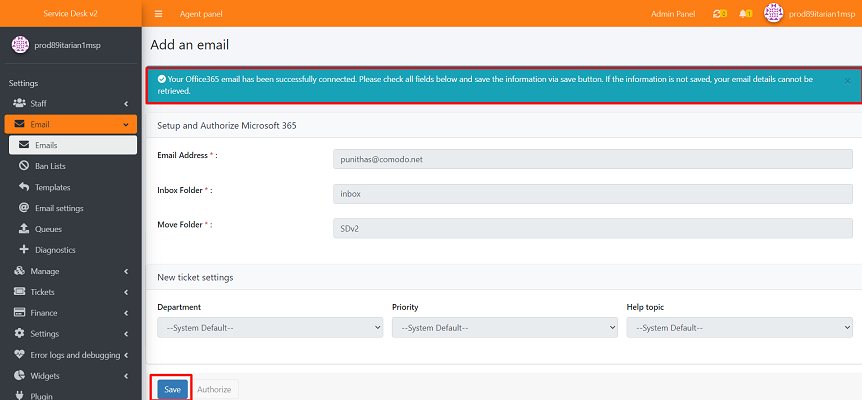 Click 'Save'

After selecting Save, you will get 'Email Added Successfully' notification

To confirm, you can see the recently added Email in Agent Panel -> Emails