Comodo Endpoint Detection and Response (EDR) is a powerful event analysis tool that provides real-time monitoring and detection of malicious events on Windows endpoints.

EDR lets you visualize threats in a detailed timeline, while instant alerts inform you if an attack occurs.

You must install the EDR agent on all endpoints you want to monitor. This tutorial explains how to use Endpoint Manager to deploy the agent to your network.

After installing the agents, you can manage the data-feed in the EDR management console at https://edr.cwatch.comodo.com/login
Step 1 - Get Comodo EDR
Comodo EDR must be active on your account before you can deploy the agent.

If you have not yet enrolled for an EDR account, you can do so through the ITarian interface:


Login to ITarian

Click 'Store' then locate the 'Comodo EDR' tile

Click 'Buy' then complete the enrollment process: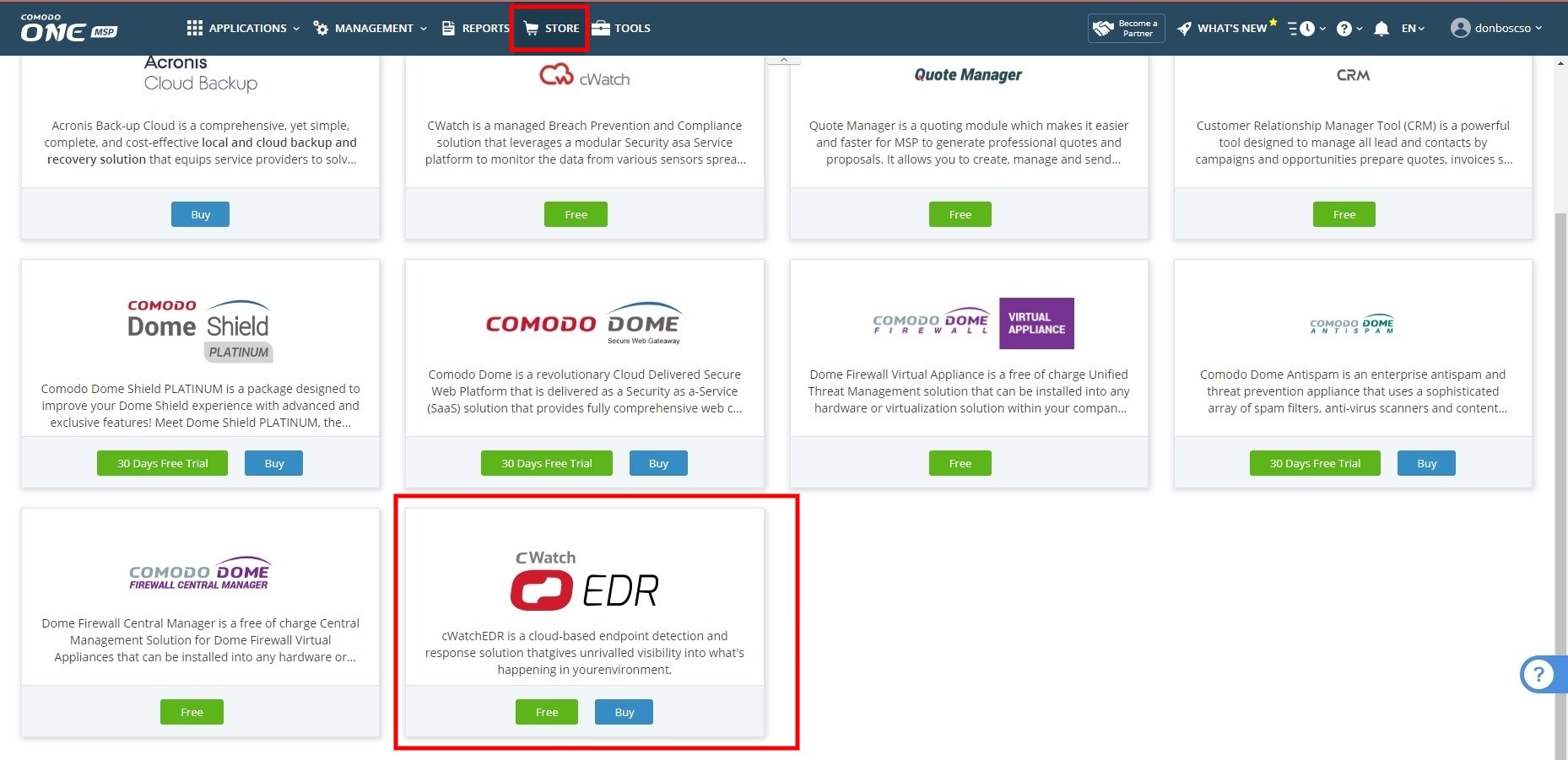 Step 2 – Deploy the EDR agent
Login to ITarian

Click 'Applications' > 'Endpoint Manager'

Click 'Devices' > 'Device List' > 'Device Management'

Select the Windows devices on which you want to install the agent

Tip. The 'Active Components' column shows whether or not EDR is not installed on a target device:

After selecting target devices, click 'Install or update packages'

Select 'Install Additional Comodo packages':

Select 'Install Comodo Client – EDR':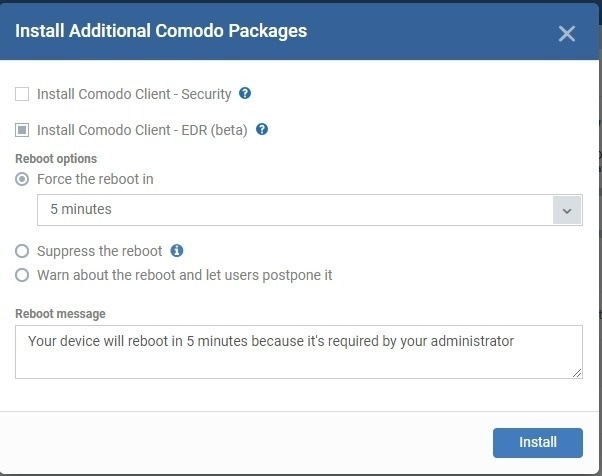 Reboot options - You need to restart the endpoint to complete the installation. You have the following options:
Force reboot in - Restart the device a certain length of time after installation. Choice of 5, 10, 15 or 30 minutes.
The device will restart automatically when the time elapses.
Suppress the reboot - Do not restart the device after installation. The EDR agent will only become functional after the device is restarted
Warn about the reboot and let users postpone it - Show a message to the end-user which advises them their computer needs to restart.
You can type a custom message for the user
Reboot message - Enter a custom message which is shown to the user.
Click 'Install' to start the deployment.

The EDR icon will turn green on endpoints on which the agent is active: