This page explains how to add Android devices to Endpoint Manager. Once added, you can deploy profiles to manage device security, network access rights, browser restrictions and more.
Note – You need to add users (device owners) before you can enroll their devices. Please see one of the following tutorials if you have not yet added users:

Make sure target Android devices are connected to the internet and have enough space to install the Endpoint Manager app.
Supported versions: Android 4.x,5.x,6.x,7.x,8.x,9.x
Enroll Android Devices
Login to ITarian
Click 'Applications' > 'Endpoint Manager'
Click 'Users' > 'User List' on the left
Select all users for whom you want to add devices then click the 'Enroll Device' button:
This opens the 'Enroll Devices' dialog. The device owners box is pre-populated with the users you selected previously.

To add more users, just start typing their name in the box.
Click 'Email Enrollment Instructions' to send each user a mail which tells them how to setup their device: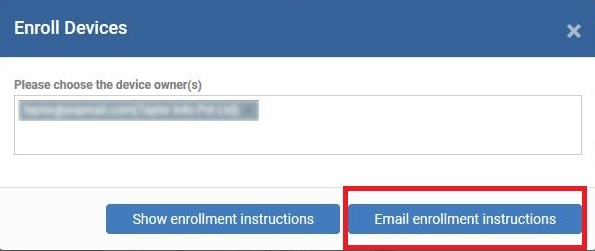 Users must open the mail on the target device itself.
An example mail is shown below. Users should open the highlighted link: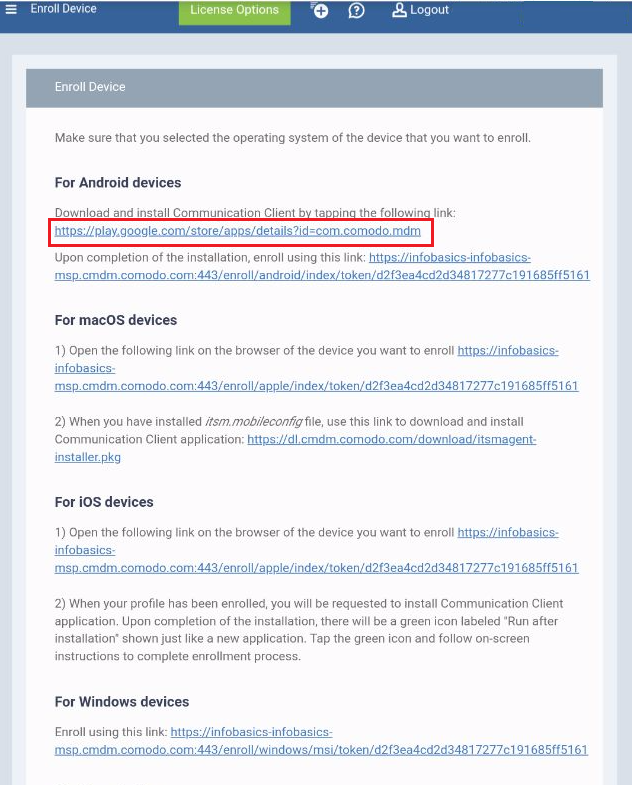 This will take the user to Google Play and install the Comodo app on their device:
After installation, users should open the app then return to the page above and click the 2nd link: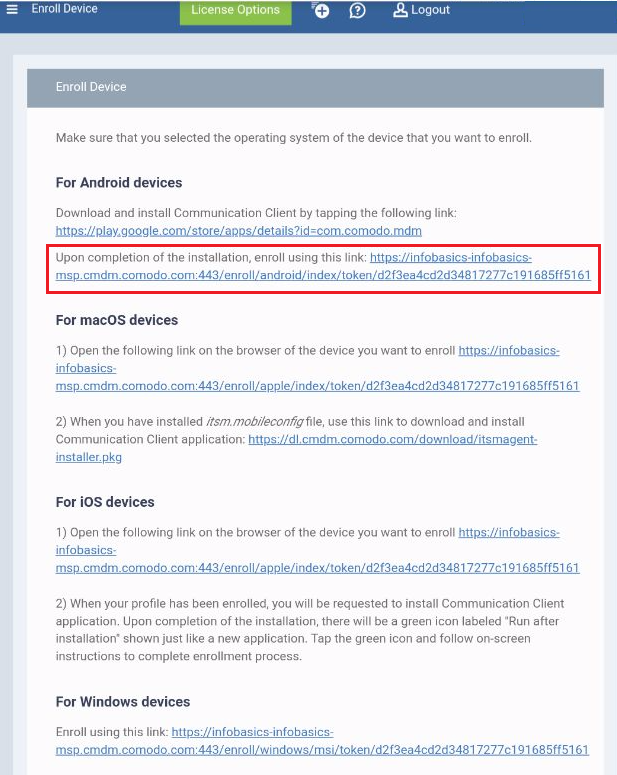 This will auto-populate the required PIN code in the app, logging the user into Endpoint Manager:
Next, the user needs to tap 'I Accept' in the end user license agreement: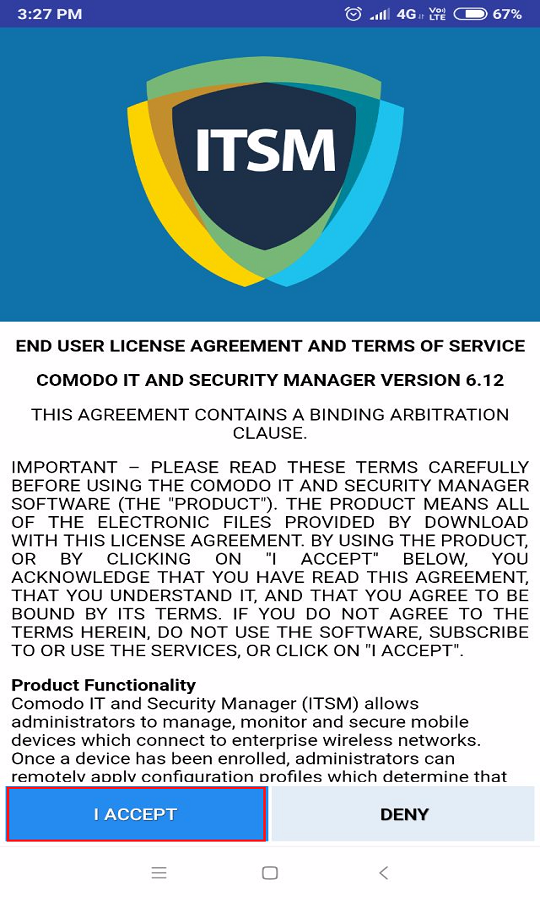 Next, the user needs to tap 'Activate' in the permissions request screen:
Device Enrollment is now complete. All enrolled devices are shown in 'Devices' > 'Device List':
You can now apply custom profiles to the devices if required. Click here to learn how to create and deploy a custom profile.