This article help to get registration link and generate a registration token to enroll the device.
Step 1 : Fetching registration link
Use the login link as the regsitration link ,as highlighted below in the image .Pass the link the the reg_site parameter of the script.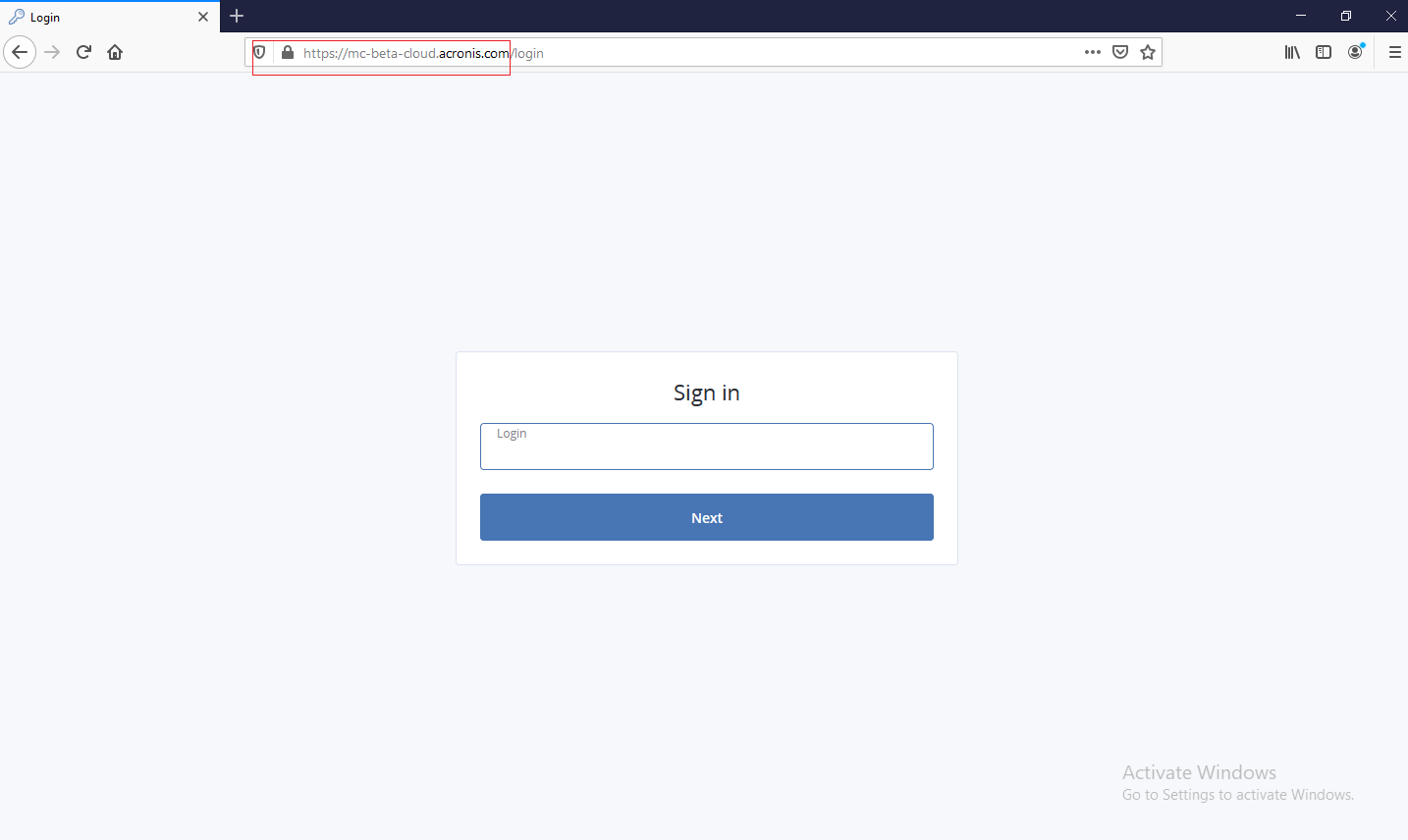 Step 2: Login into Acronis backup cloud using credentials.
After Login, You can see the Dashboard and Click on Devices on the left pane as marked in red .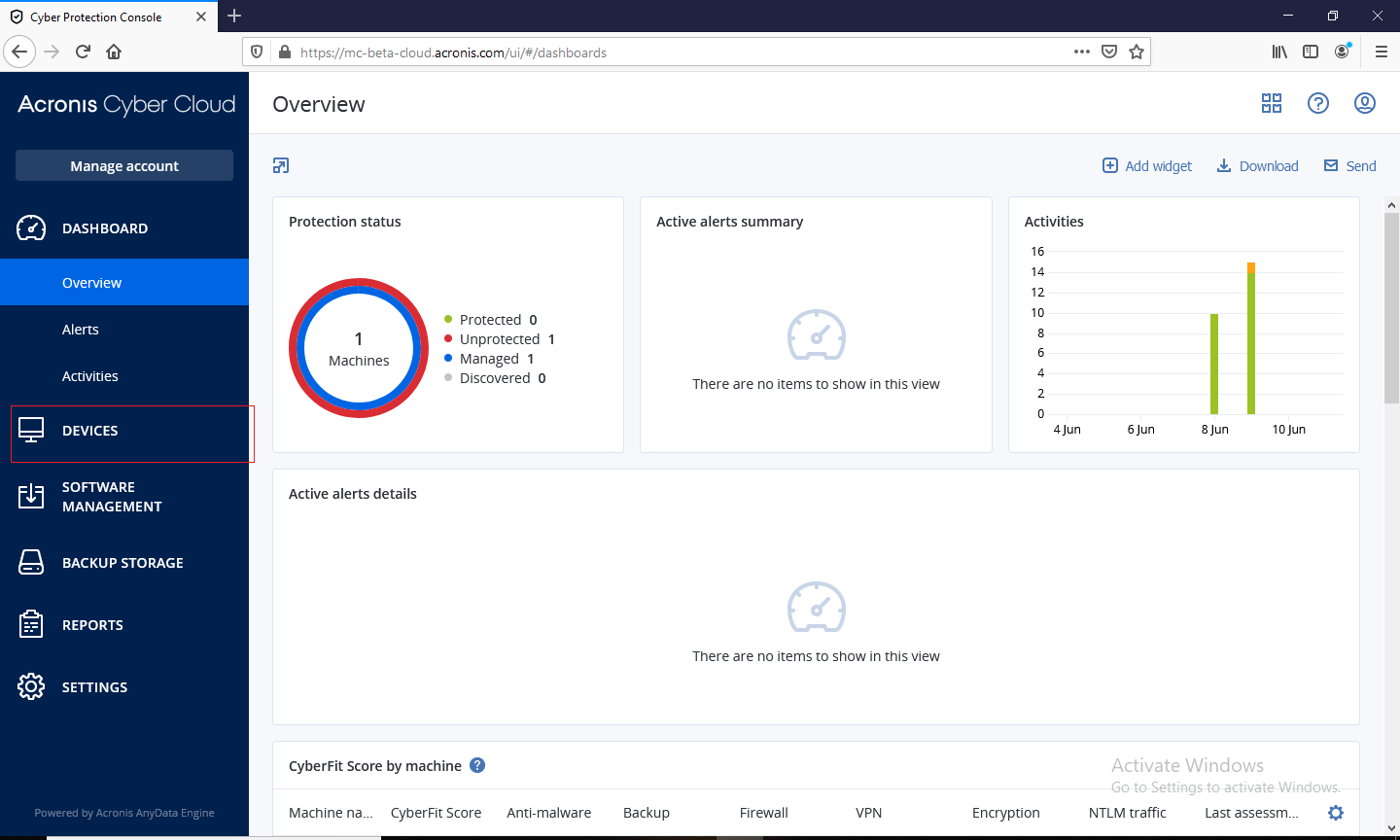 Click on Add button on the top right corner as marked in red.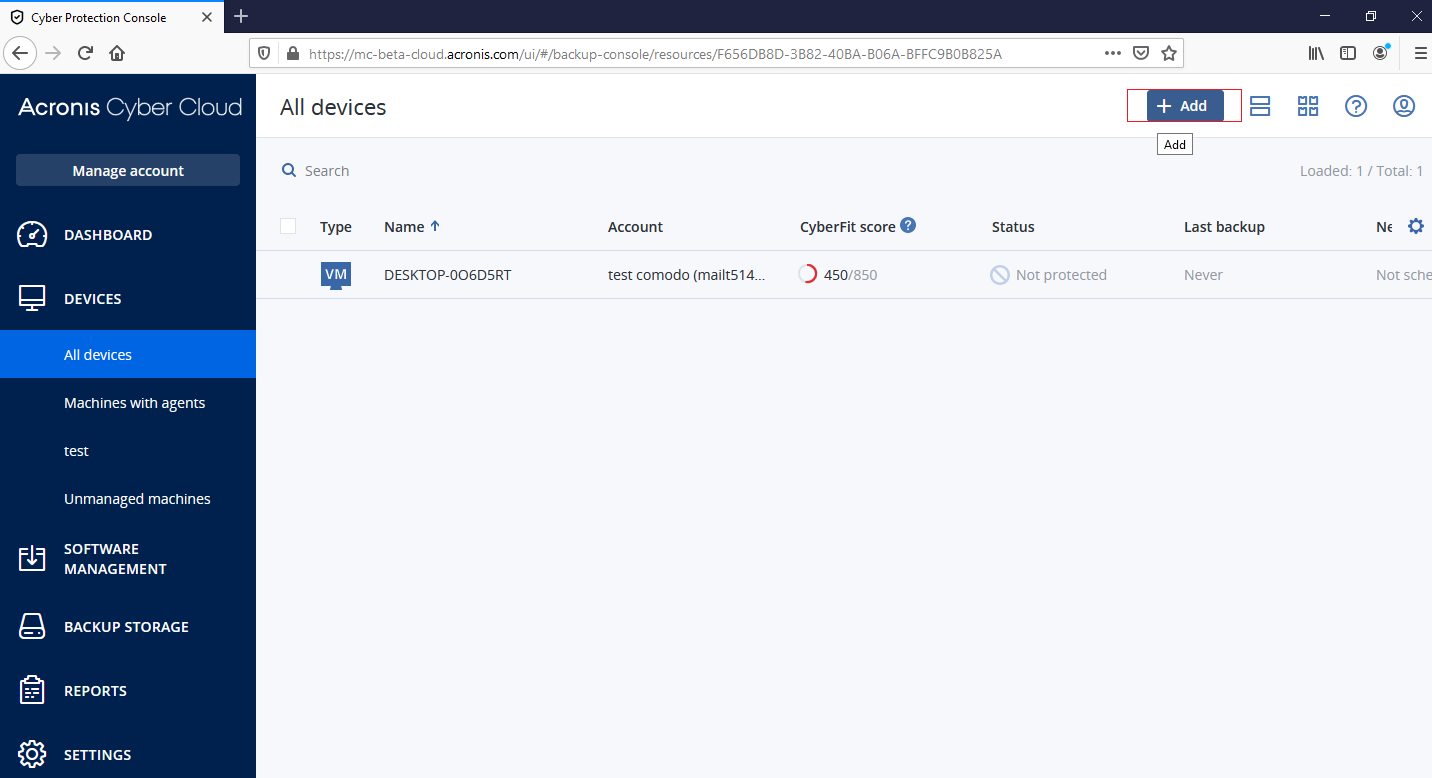 Scroll down the cursor to the end , you can see Regsitration Token tab and Click on generate button.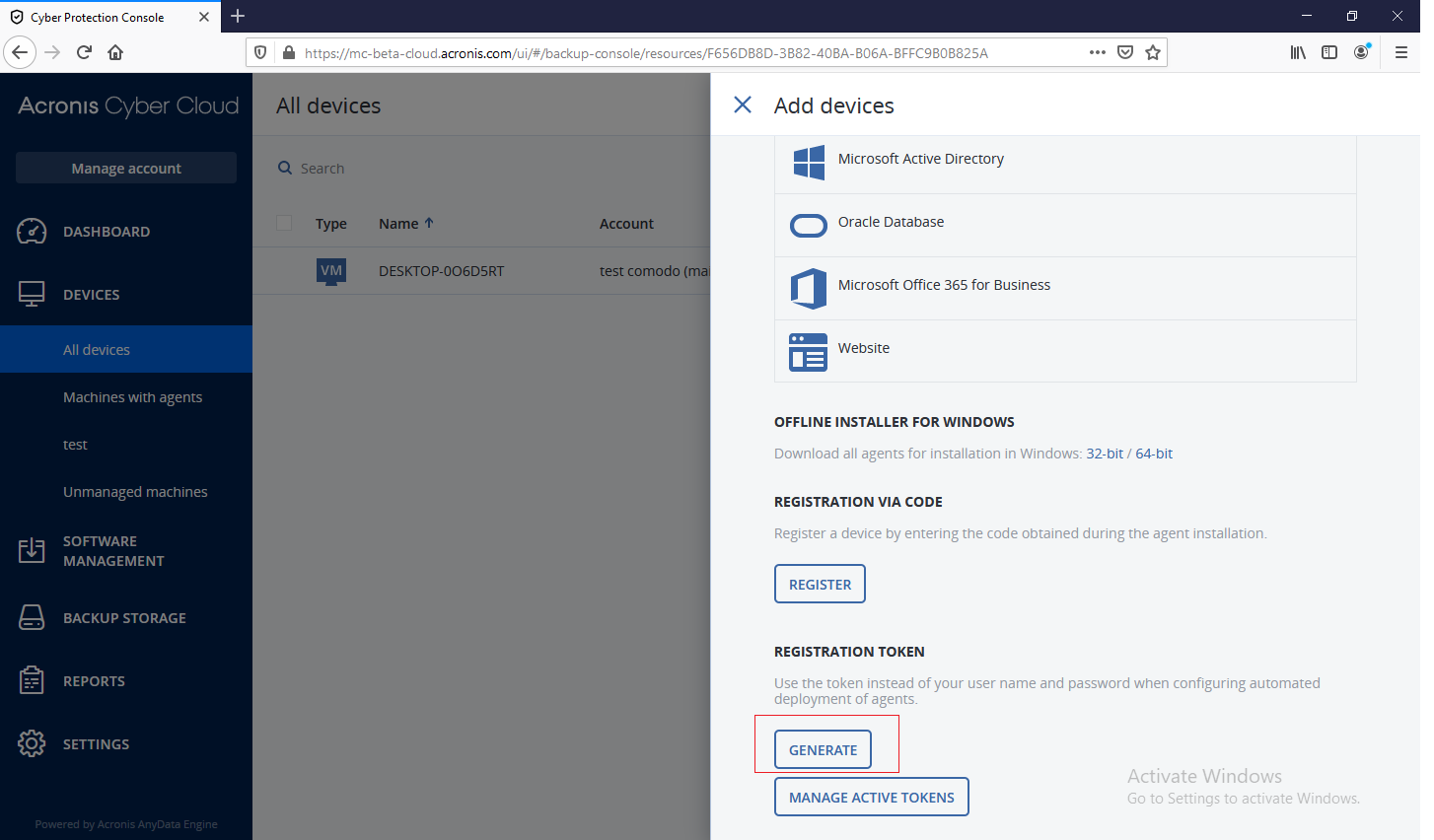 Once you click on generate button , The token creation tab will open and set the expiration time for token.and Click on generate token button and copy the token . Pass the token to Registration token(reg_token) parameter in the script.