Introduction:
Endpoint Manager has been concentrating to expand options to make more feasible jobs that save your time chart. This wiki can help you to change the device from one company to another and, add the device to the group. When the device is configured under the specific company, We can change that selected devices to another company as per your requirement.
NOTE:
It's recommended to change the ownership of the device which going to be checked in to other group or company. Kindly refer STEP 2.
Step 1: Go to Endpoint Manager --> "Device List"
Select the devices which you want to configure to the new company.

Step 2: Then Click the "Owner" --> "Change Owner"
Type the owner username to search among users and select the appropriate user from the intended company and click "Change".
Thus the company of the device is changed to another company.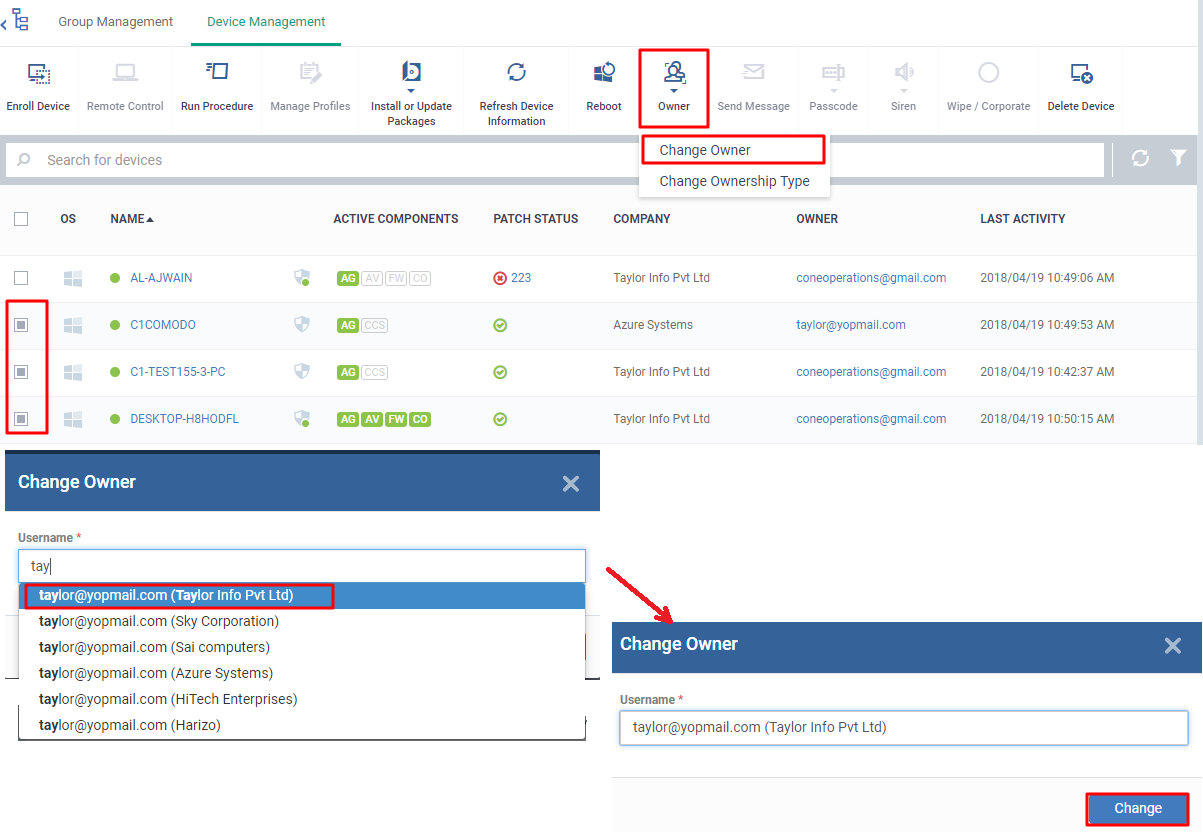 Step 3: Adding devices to other groups. Favorably we have two methods to achieve it.
METHOD 1: TO ADD THE DEVICE INTO THE GROUP THROUGH DEVICE MANAGEMENT:
Go to "Device List" --> Click the Device name in which you want to add the group.

Select the "Groups" tab --> Click "Add to Group".Enter the group name and click "add". Thus the device is added to the group.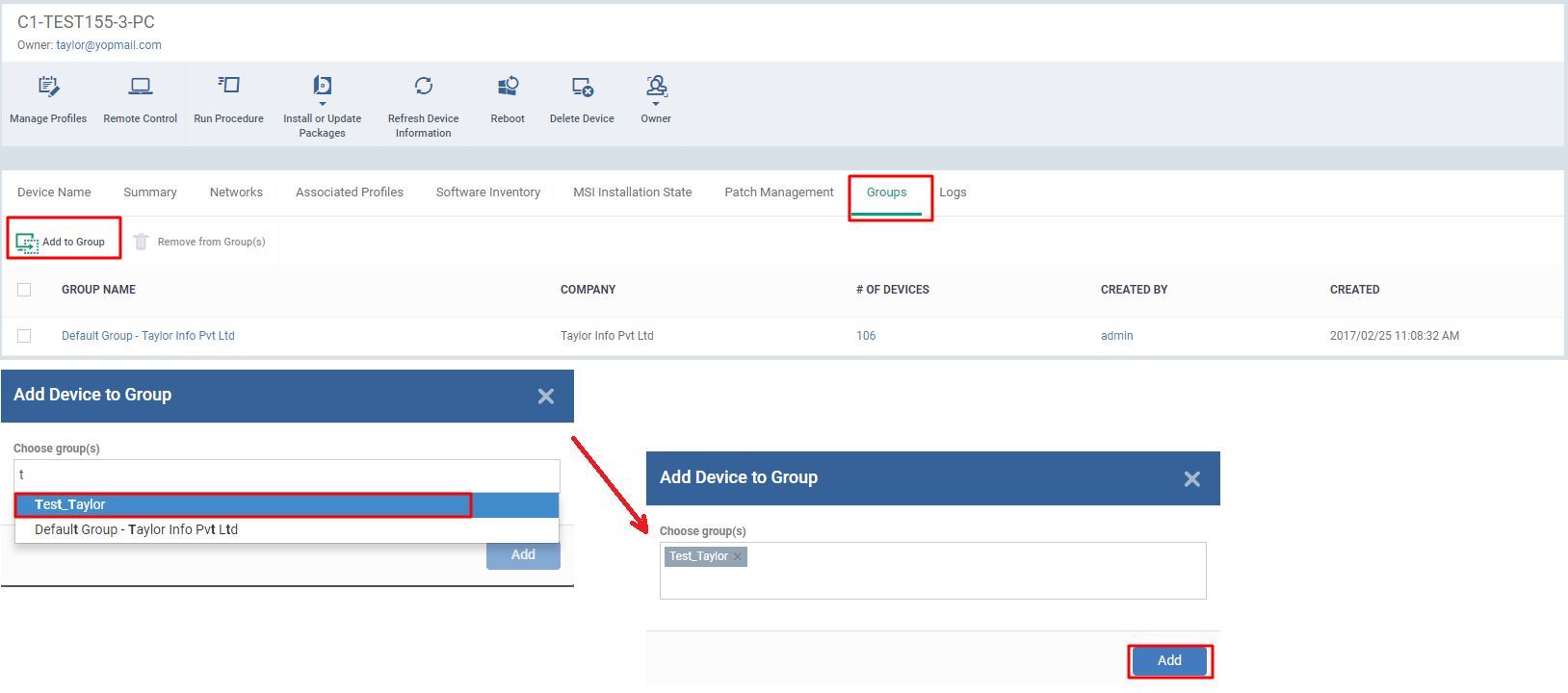 Note: If there are no groups available in the device, It will set default group of its company.

METHOD 2: TO ADD THE DEVICE INTO THE GROUP THROUGH GROUP MANAGEMENT :
Go to "Device list → Group Management". The left panel shows the list of " Companies " which has Groups in it. The right panel shows all available " Groups ".
Expand a company and select a group where want to add the devices. Available devices under selected group will be shown at the right panel. Hit " Add Device to Group " button at the top right.
List of available devices under other groups in the same company will be in your view.