There five ways to open Comodo Client Security (CCS) on an endpoint:
Note: The shortcut, tray icon, and widget are only shown if enabled in the 'UI Settings' section of the device profile.
See https://wiki.itarian.com/frontend/web/topic/how-to-hideshow-security-and-communication-client-tray-icons-in-devices for more details.
Press the 'Windows' home key

Select 'Comodo' > 'Comodo Client Security'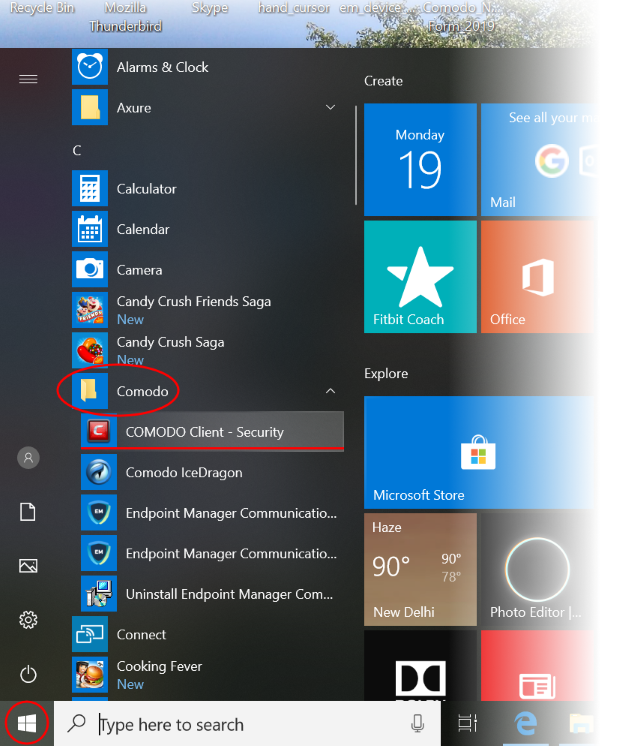 Note - the start menu varies slightly for different Windows versions.
Double-click the desktop shortcut to start Comodo Client Security.

Click the information bar in the widget to start CCS.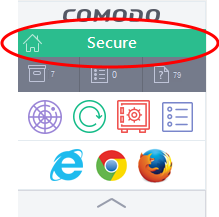 Double-click on the Windows Defender icon to open the application

OR

Right-click on the tray icon and select 'Open...'.





Click the 'Virus & threat protection' tile

Click 'Open COMODO Antivirus' to open the Comodo Client Security interface: