ITarian Remote Access software is a peer-to-peer communication tool that uses the secure RTP protocol to remotely connect to managed endpoints. The tool uses standard technologies and protocols so no additional software or hardware is necessary.
ITarian is ideal for anybody that needs to regularly take control of remote endpoints to run maintenance or troubleshoot issues. Typical users include managed service providers, IT admins, customer support teams and even home users.
In brief:
Visit remoteaccess.itarian.com
Click the 'Get Now for Free' button
Enter your email ID > click 'Get Free Now'
Run the setup file on your local machine
Click 'Launch' after installation
Add the remote endpoints that you want to connect to
Process in detail: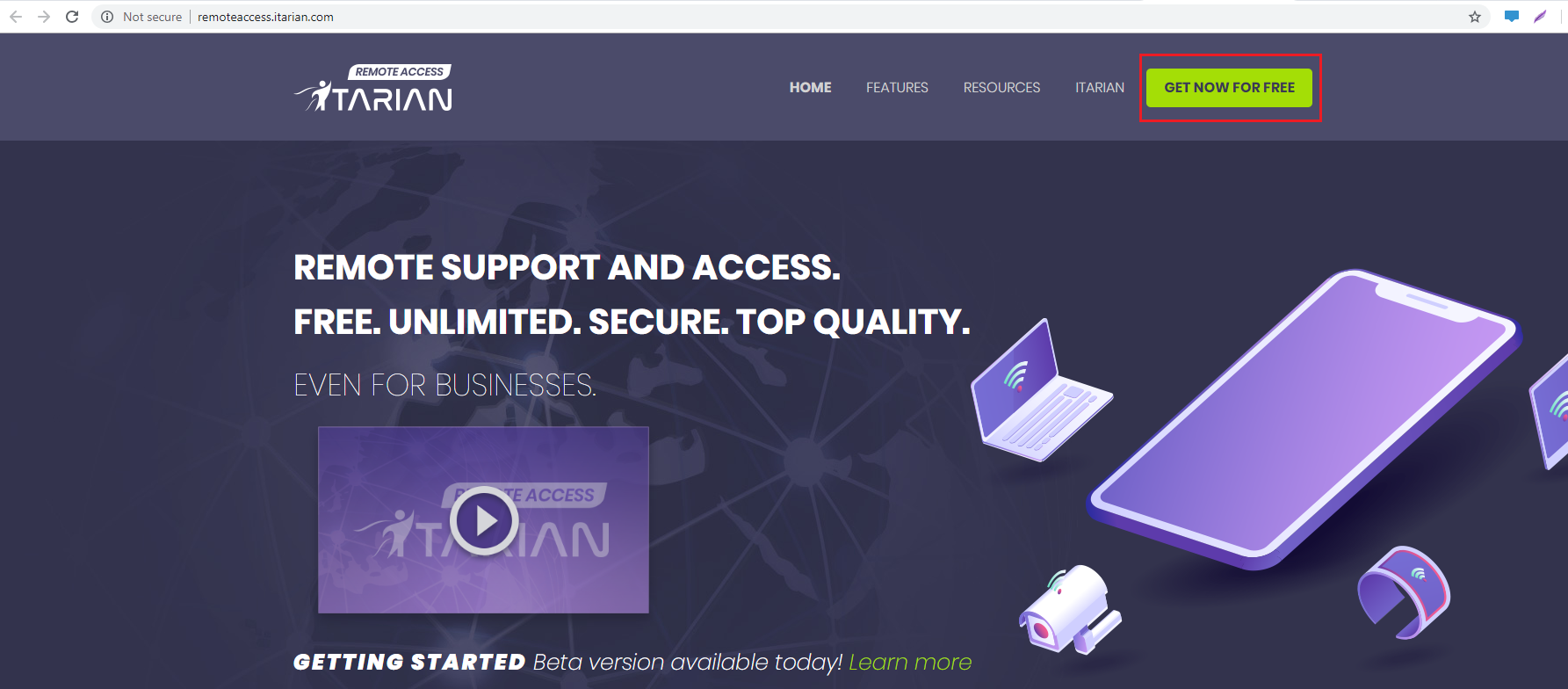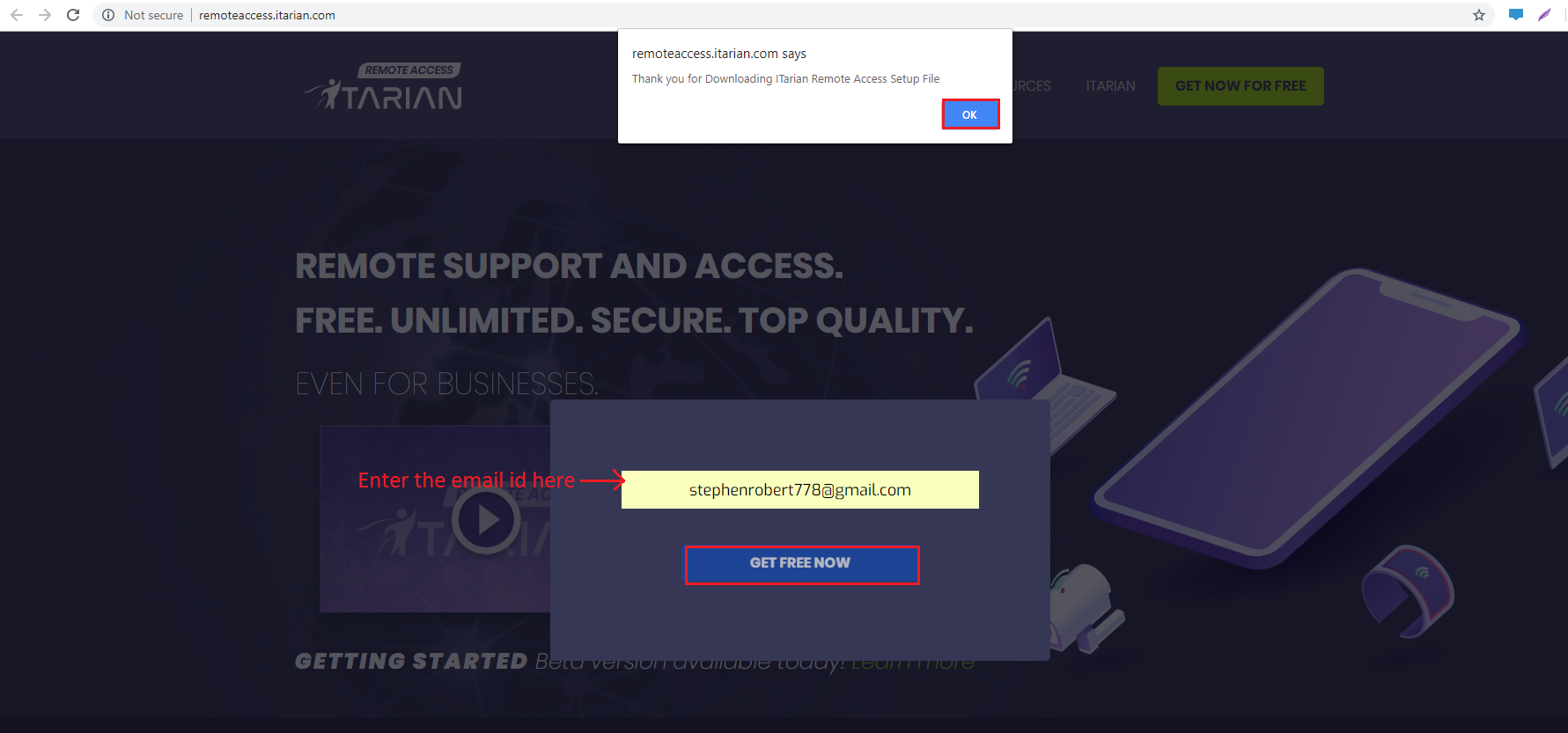 Save the setup file in your local machine
Launch the tool by accepting and clicking 'Install' in the EULA dialog.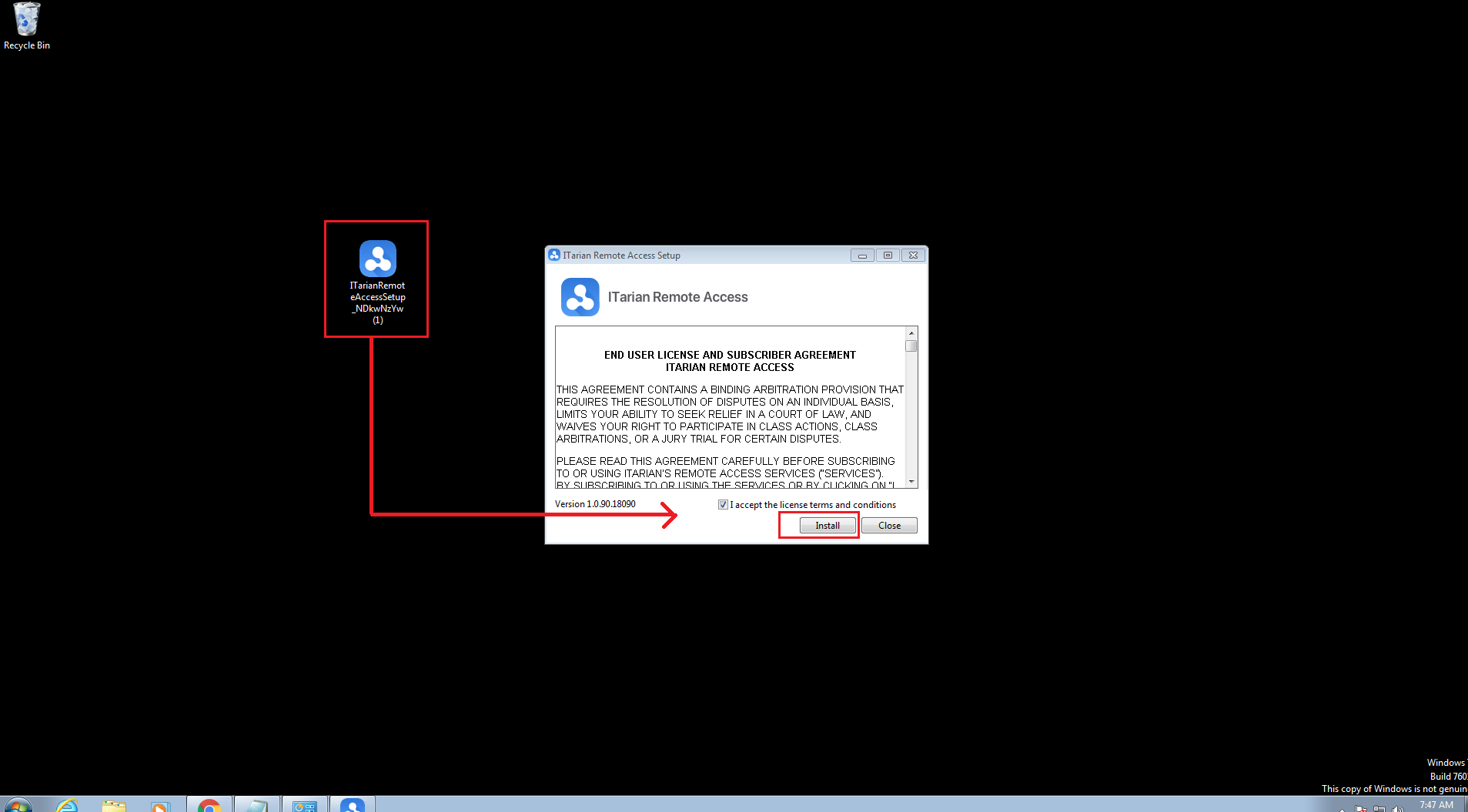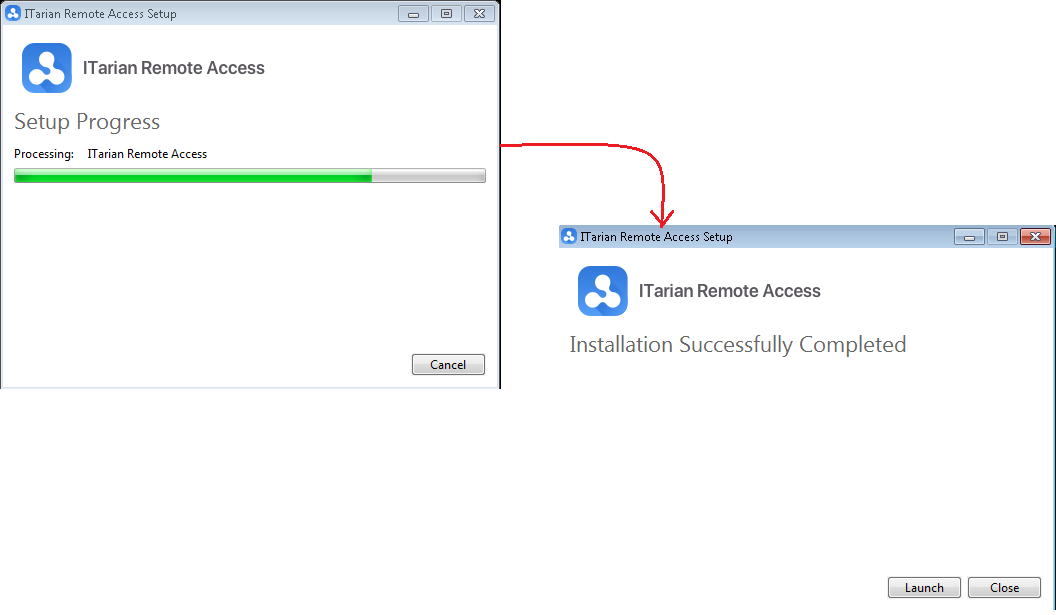 Next – Click here to learn how to connect to remote computers.