"Profile installation failed" error occurs when your MAC device already has ITarian Endpoint Manager profile while you are enrolling your MAC device in Endpoint Manager. Please refer the following error image.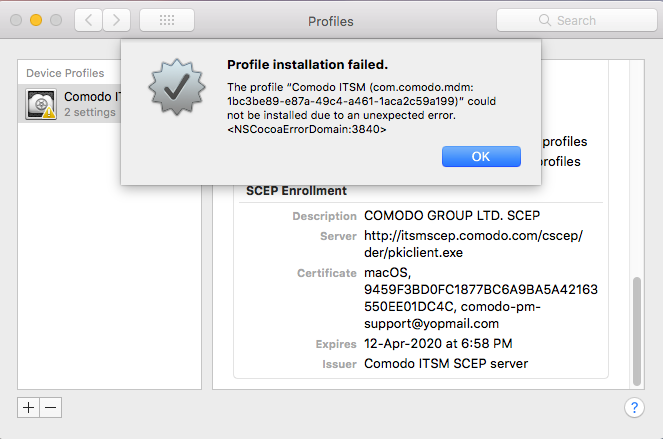 This error can be solved as mentioned in below steps.
Step 1: Click "System Preference" in your Mac device.

Step 2: Go to "profiles" folder.
Step 3: Endpoint Manager agent profile "Comodo Endpoint Manager" is visible, Click "–" in the bottom, then click "remove" option in the popup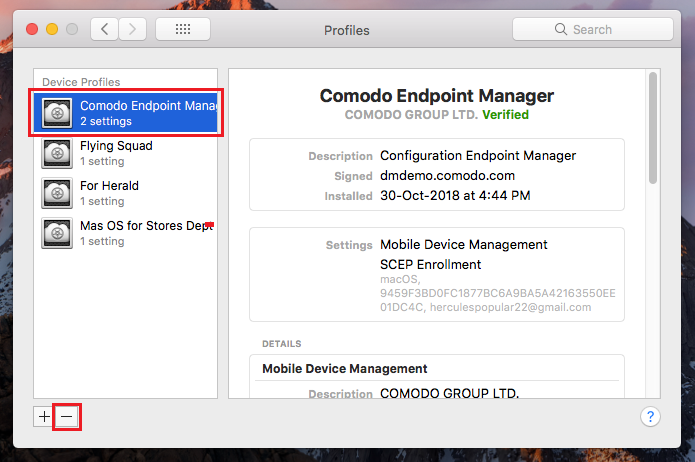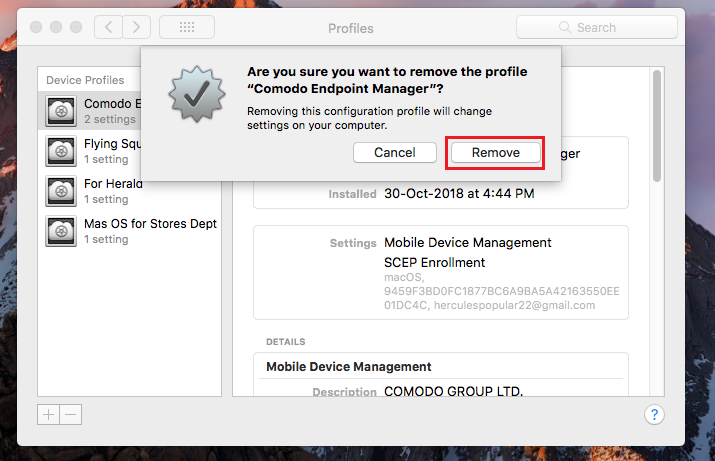 Step 4: Provide your password in the popup, now Endpoint Manager agent will be uninstalled automatically.