In Service desk, the detailed report of scheduled appointments for the particular staff can be seen on the calendar. This report gives all details about the staff working hours in days, weeks, months, etc. Which we can download and maintain records for the future use. Admin can keep track of all the staff details and provides an overview of scheduled tasks for upcoming commitments.
Step [1]: Go to Service Desk → Admin Panel → Reports → Resource Appointment.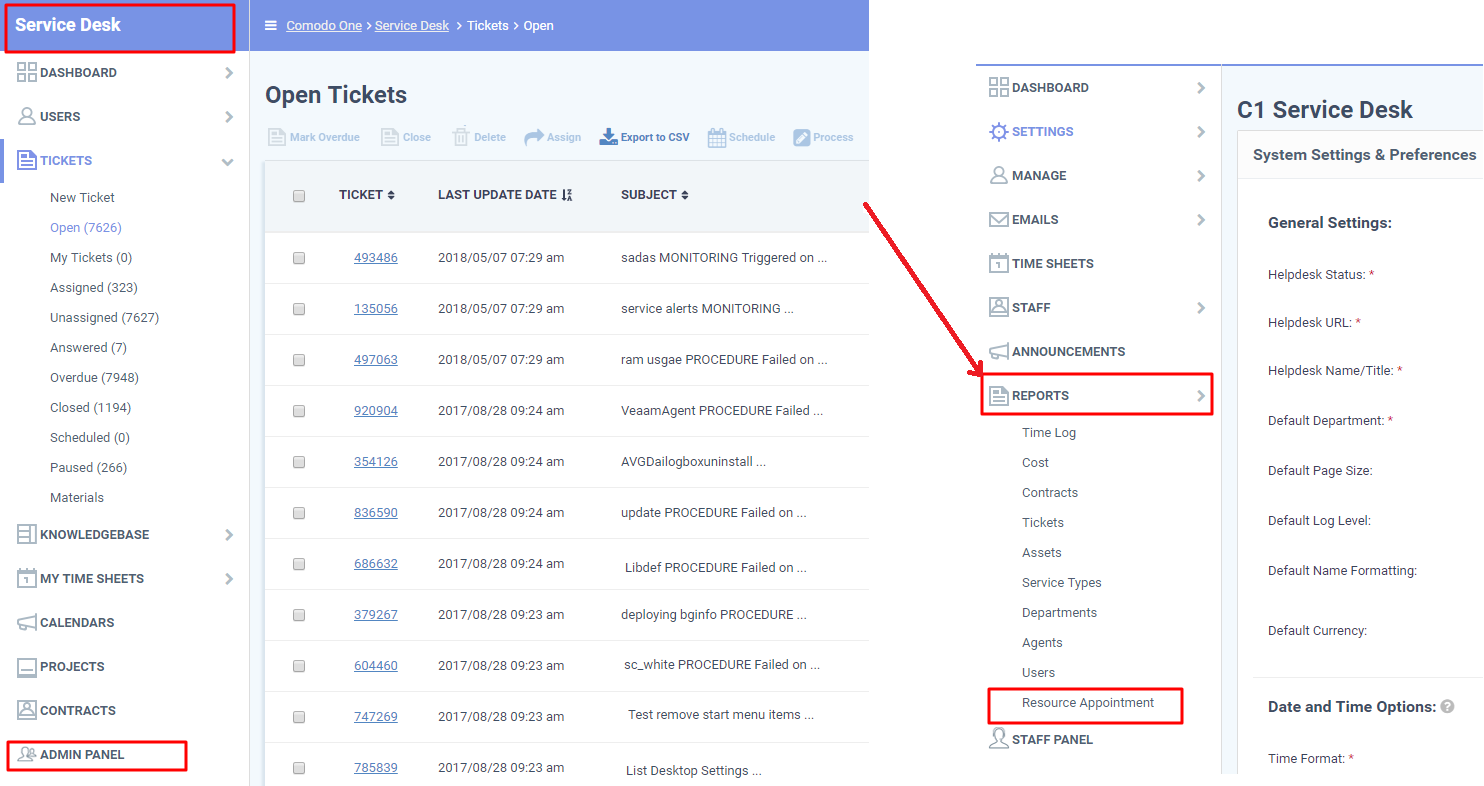 Step [2]: Enter the following details in Resource Appointment.
Select the appropriate date in "Period from" and "To" for which you want to get the report.
Group By: Select how the reports should be grouped i.e, by days, weeks, months, etc.
Agent: Select the particular agent from the drop-down and click "Go".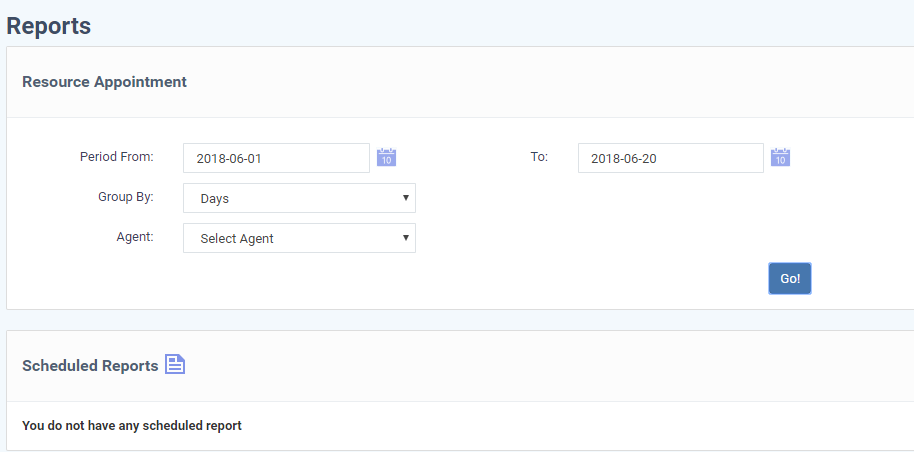 Note: If you want to get report the for all Agents within a particular period,leave it as "Select Agent"
For Example: Selected the appropriate date in Period From: "01/01/2018" from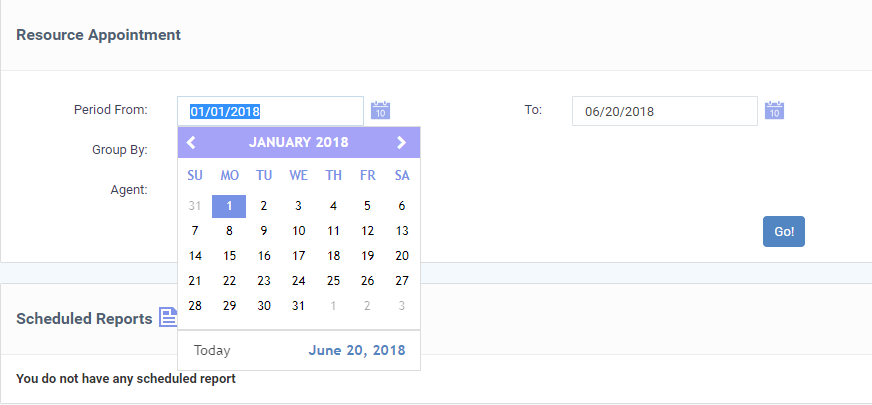 Selected "Months" to group the report and "Preethi corporation" an agent field.
After Click "Go" to generate the report.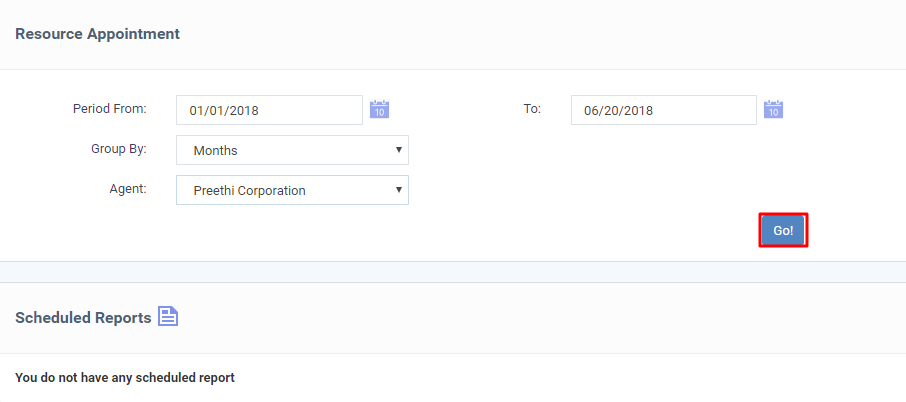 Step [3]: The report will display the particular agent working hours in a specified period and total working hours in "Work(H)" column.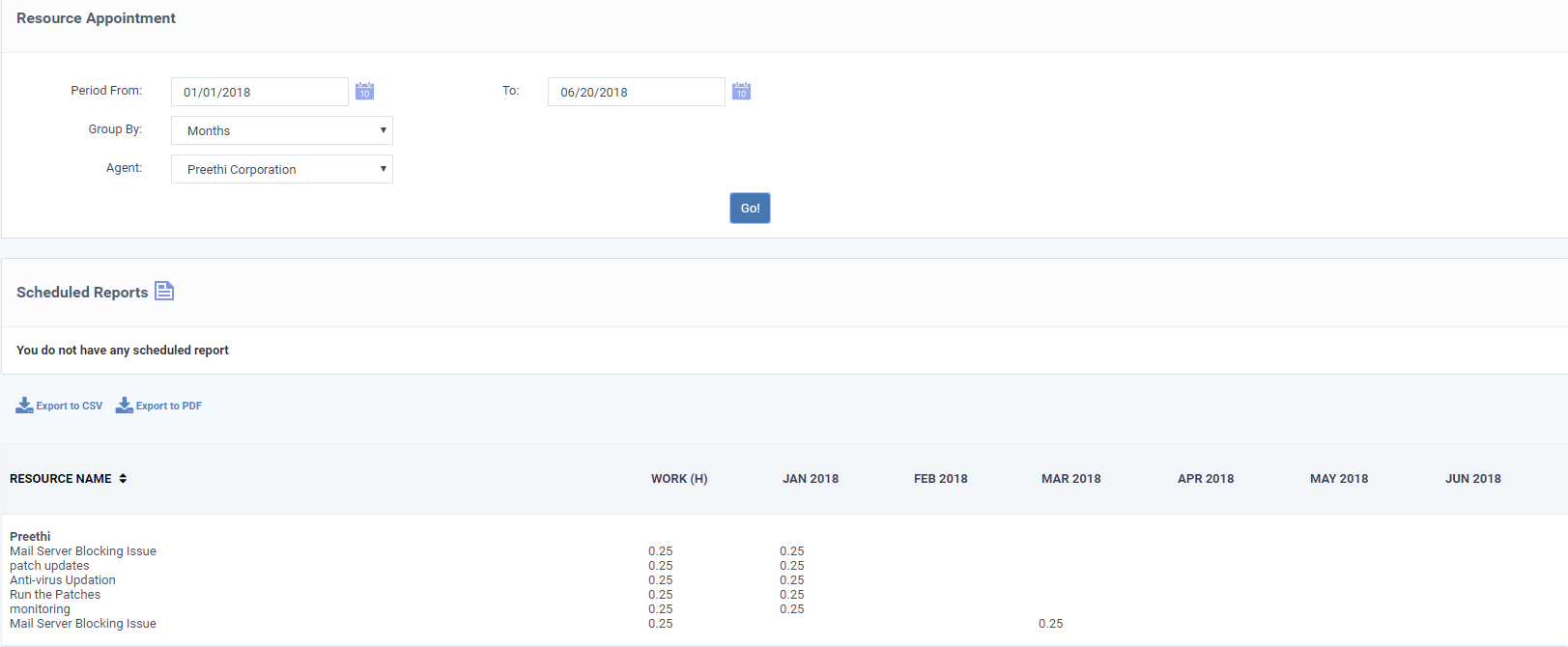 If we want to generate the report for all agent, Choose "Select Agent" in agent drop-down field.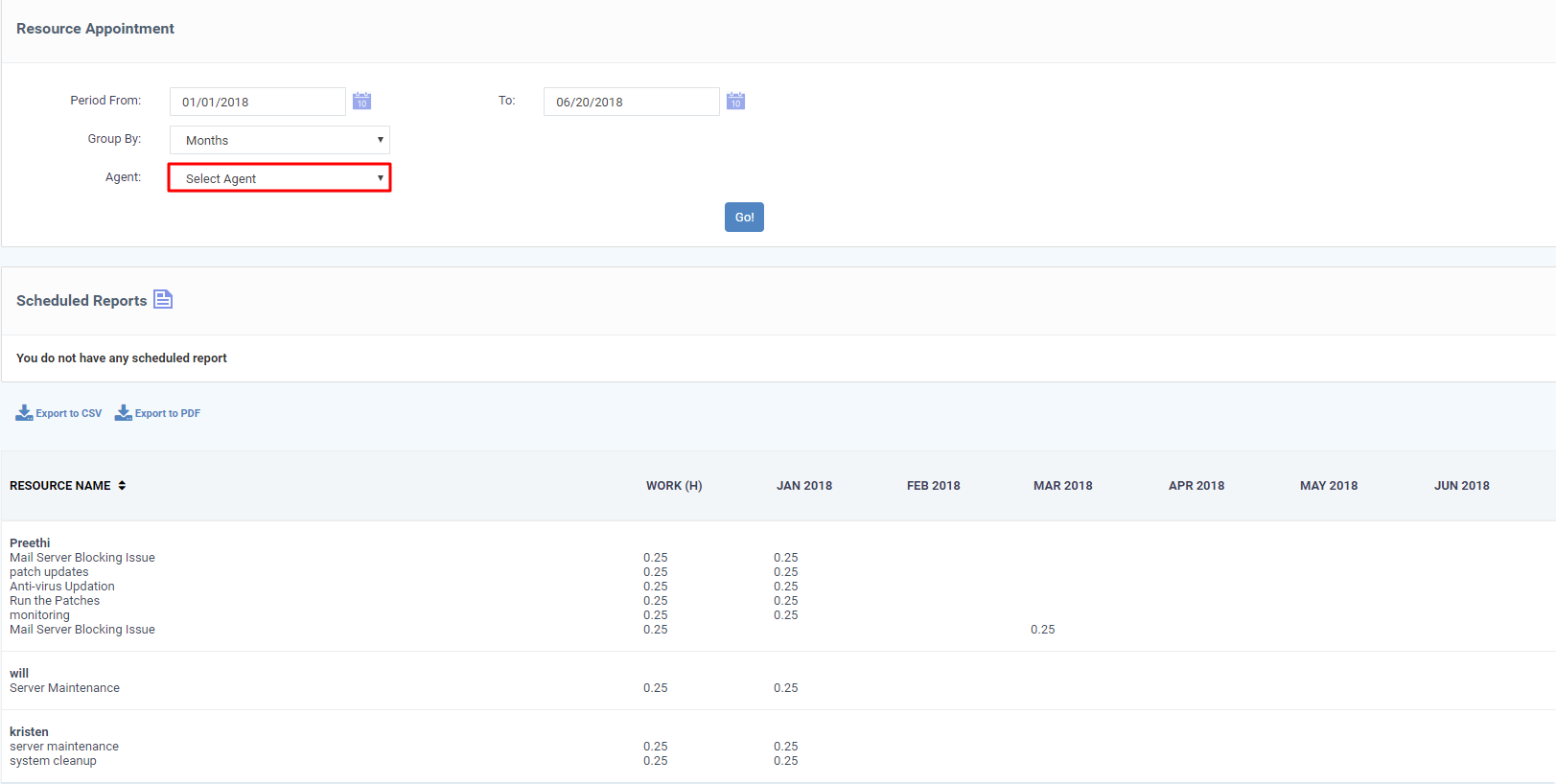 Step [4]: Download the report in CSV format and Pdf format by click "Export to csv" option or "Export to PDF".

The downloaded report as .csv for all agent.