Introduction :
Service Desk has forms that are used in various interfaces
You can edit to ticket files as per your needs and more custom fields can be added according to an organization's requirement. Eventually, you would be able to download Ticket Reports in CSV format which include custom fields data as well.
Step[1] : Go to ServiceDesk --> "Admin Panel"---->"Manage --> Forms --> and click on "Ticket Details "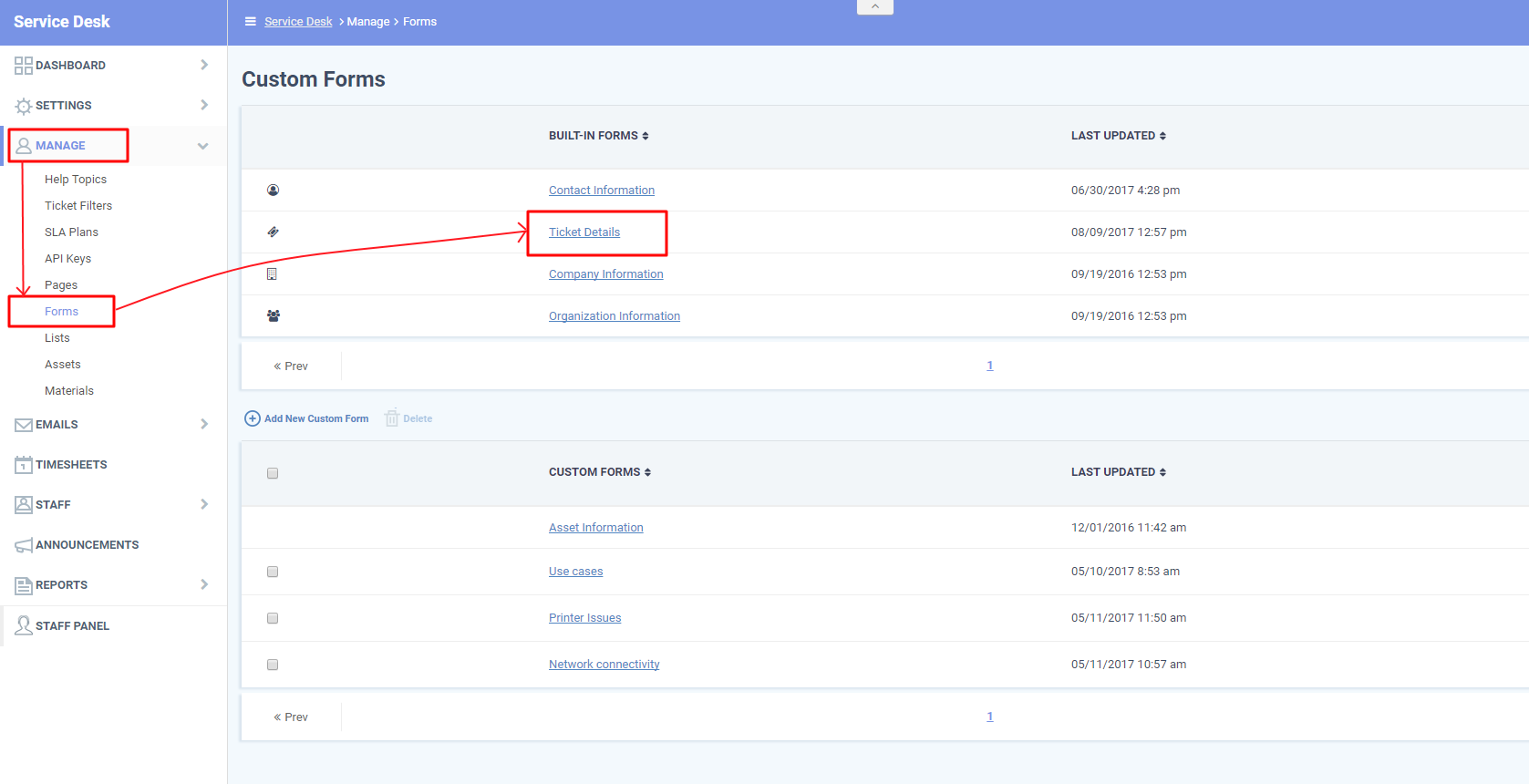 Title: This will be displayed as the section title of the form in the ticket.
Instructions: Enter the text to provide useful instructions for the user such as 'Please select the options' or Please fill the fields below'.
Built in Ticket fields: Default fields available for ticket submission.
Step[2]: Define your own custom fields here. For Example "Location".So that it will reflect in new ticket form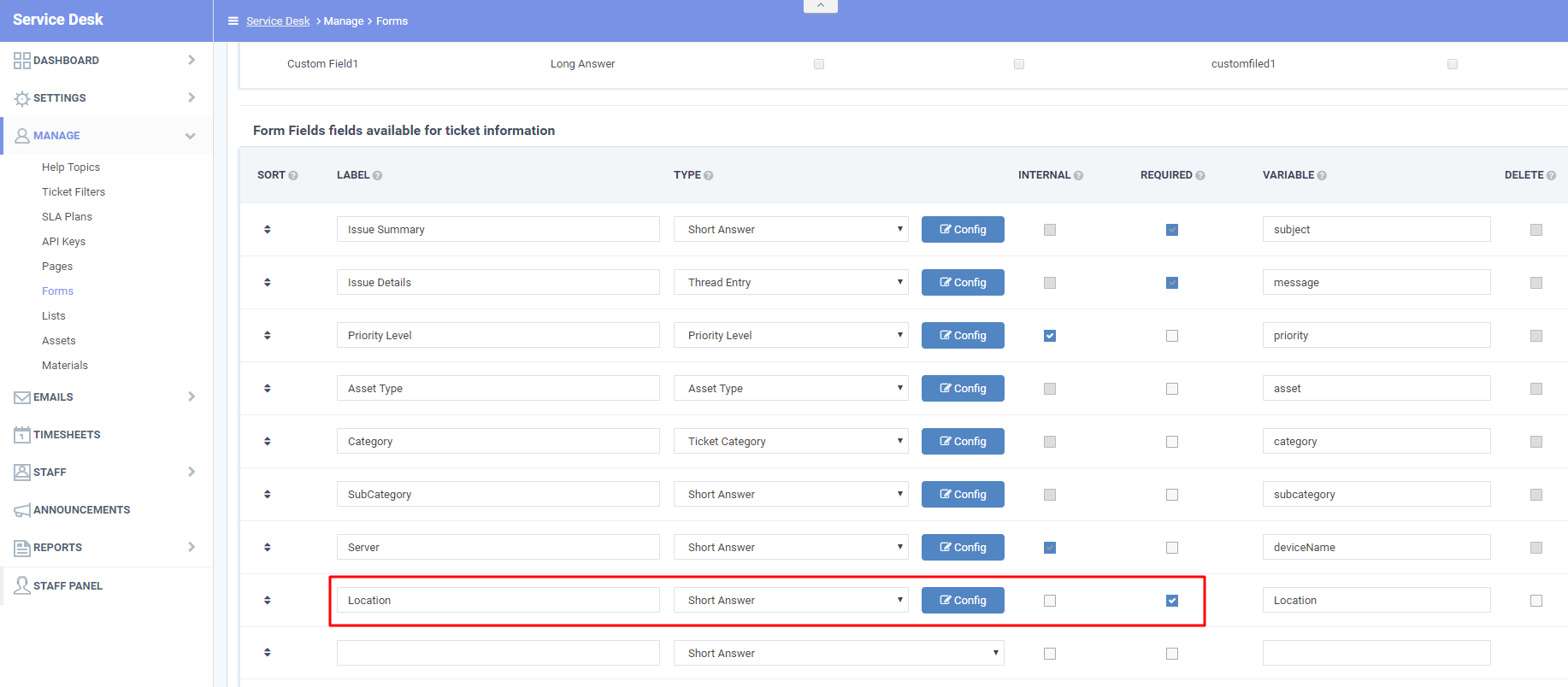 Step[3] : Click 'Save' to apply your changes.
After adding information you can see "Custom form successfully Updated"

Step[4] : As per the following image for reference user can see Custom Field i.e "Location" while he is creating the Ticket from web portal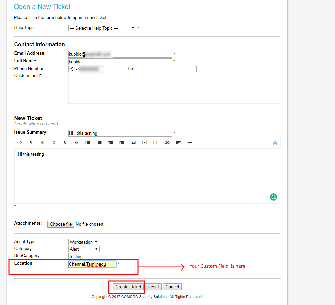 Step[5]: To get reports of tickets with custom fields Please Go To ServiceDesk--> Reports --> Tickets
In Tickets reports section, give all filtering details according to your requirement and press "Go" to get the report.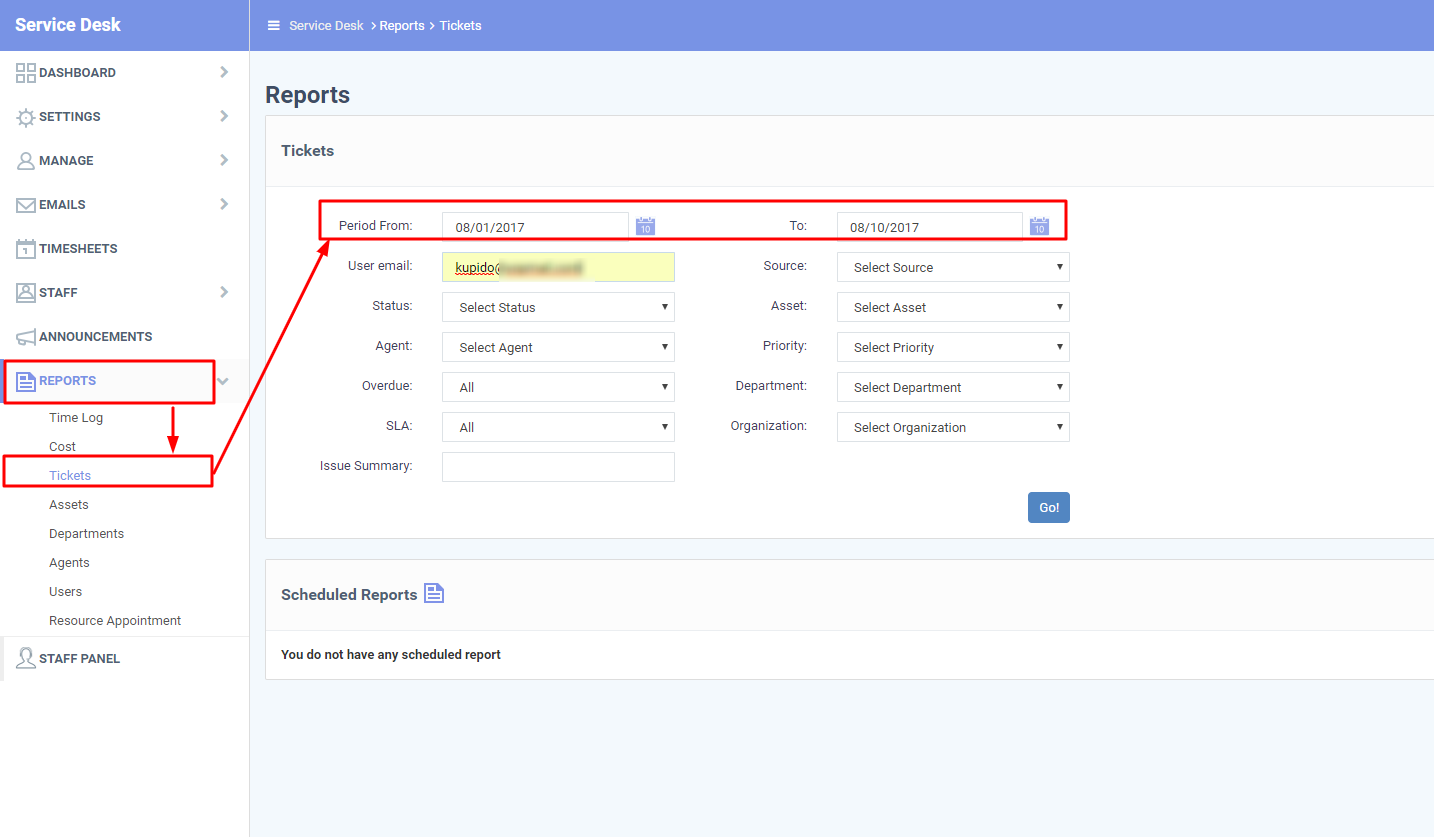 Step[6] : You can download the ticket reports in CSV file format as well. To do that, Click on "Full Export with Custom Columns" from "Exports CSV", So it will download CSV format of Report with Custom Fields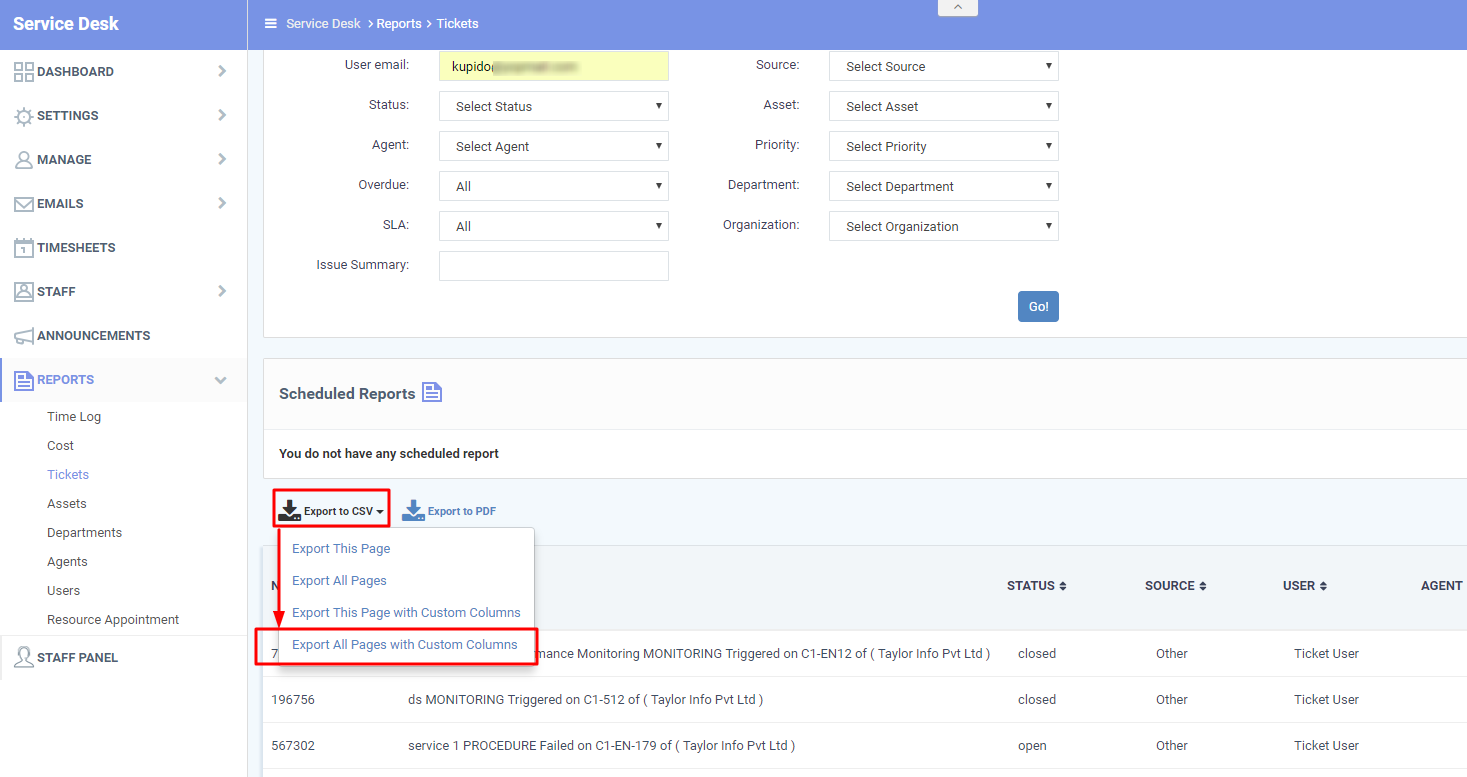 Step[7] : Sample downloaded reports