Endpoint Manager provides a feature to track all software and applications installed on the devices from multiple sites or device group. In addition, the user can view the software by applying filters like by title, category, vendor and devices, the device group or company based upon his opinion.
Step [1]: In ITarian portal, Go to Applications --> Global Software Inventory. Now you can view the global software inventory interface tab.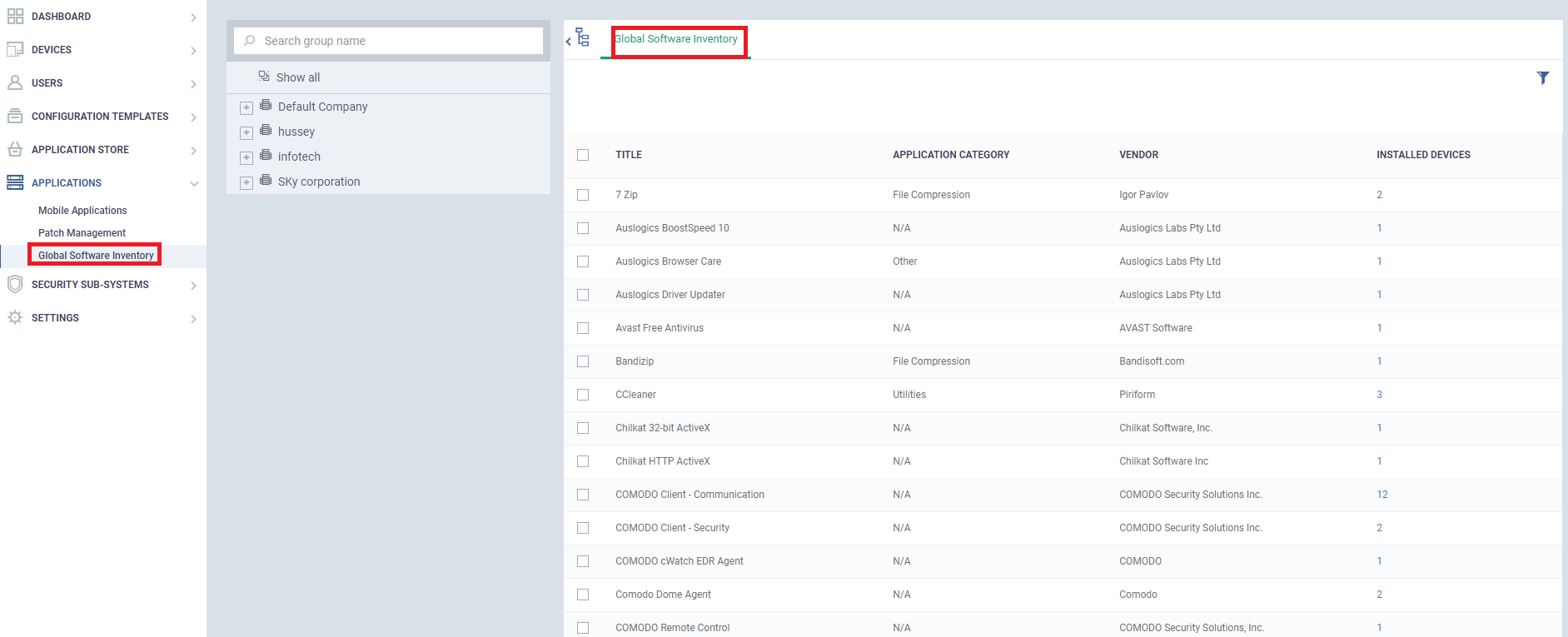 Step [2]: In the global software inventory tab, admin can view all installed applications on any devices. You can sort the applications based on Title, Application category, vendor and installed devices.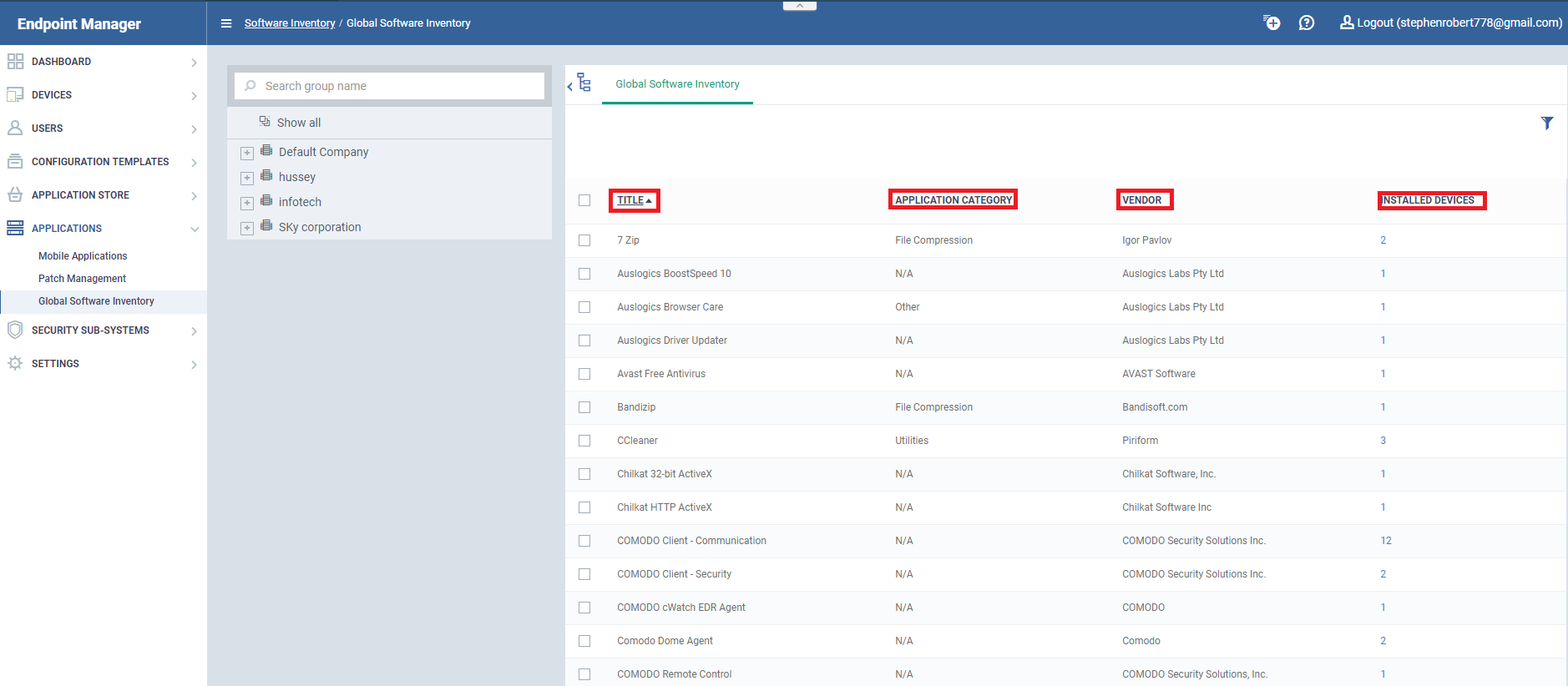 Options with the explanation:

Title: It shows the application name.
Application category: It shows the application category like file compression ,utilities etc.
Vendor: It shows the application vendor information details.
Installed devices: It lists the application installed in a number of devices.
Note:
If you click on the Installed Devices count, it will display the devices where the application already installed under the Device List Interface,
For Example,
Adobe AIR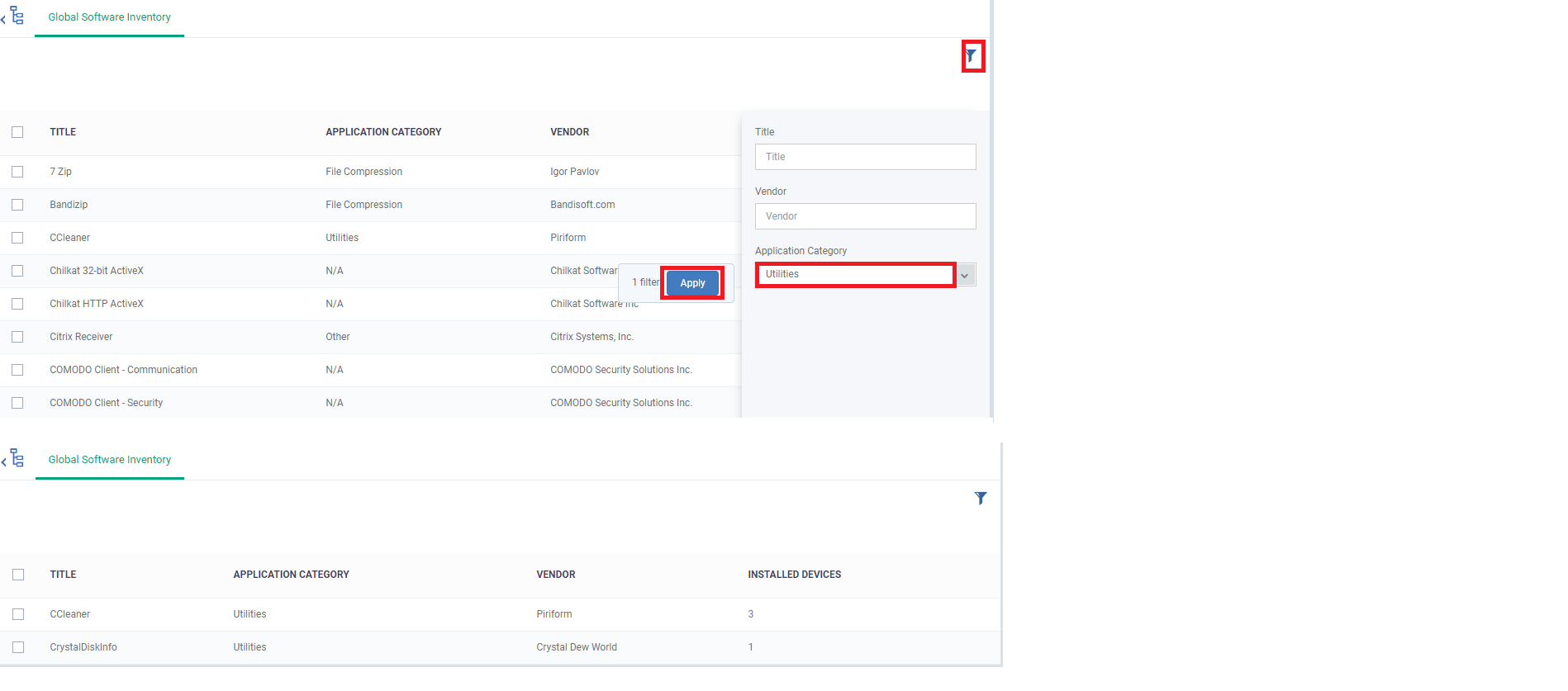 Step [3]: Admin can view the list of installed applications included in a device group or company.
For example: If you want to filter the installed applications for the hussey group. Hit on "hussey" expandable option, It will filter all the installed application for the selected hussey group.

Step [4]: Global filter inventory
If you want to filter the title, application category or vendor. Click filter icon on the right corner this allows you to filter the applications by providing the title, vendor and application category.
For example: If you want to filter the utilities related applications, select the "Utilities" under application category and hit on apply option. It will filter all the utilities application.