Click 'Management' > 'Applications' > select an application > click the 'Billing' tab
The billing tab shows your payment history and pending payments for the usage of the selected application / module

You can view any pending payments, download the invoice copy and pay pending bills
View billing details
Login to ITarian

Click 'Management' on the top and select 'Applications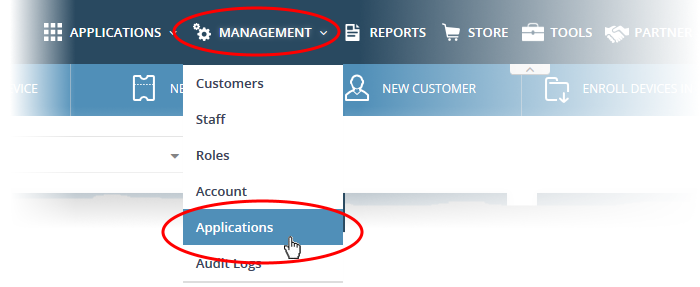 Click an application tile to view its details.
The following image shows details for Endpoint Manager as an example: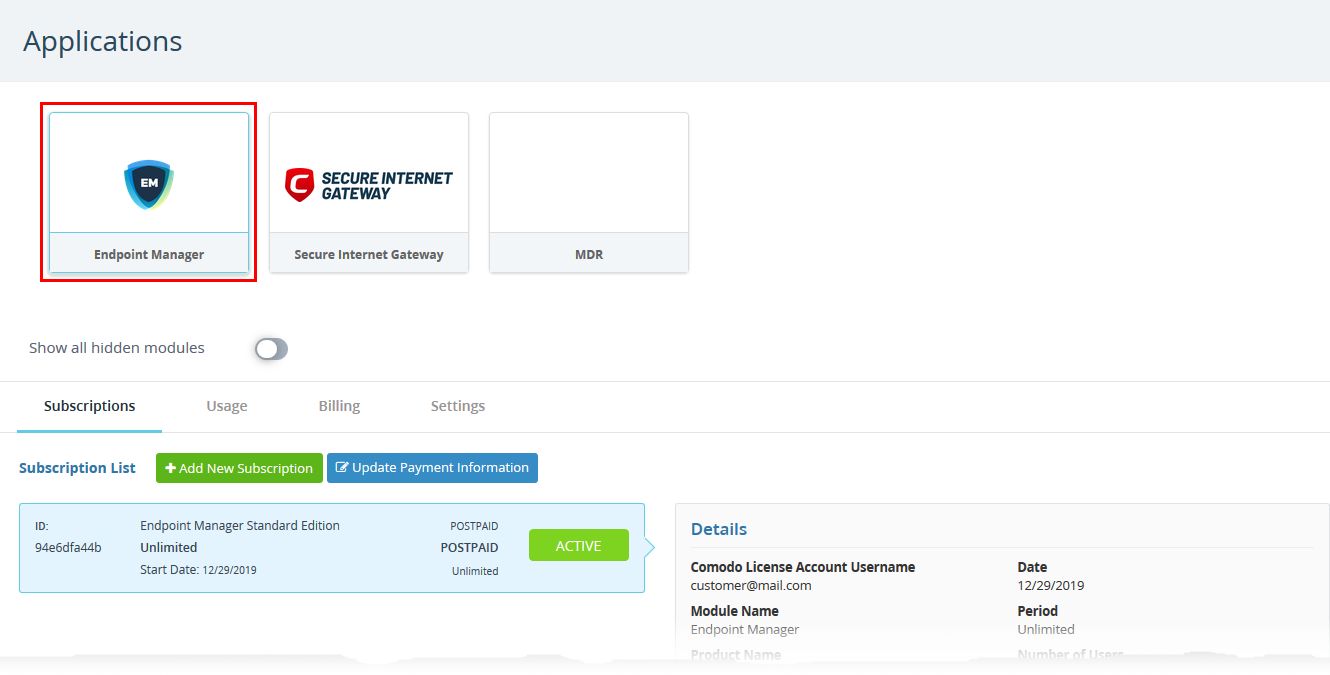 Tip: Enable 'Show all hidden modules' to view every available ITarian application, including those that are hidden.


The billing tab shows the fee details as per your subscription package, discounts applied and the cost incurred for your usage for each billing period. The last three columns show your payment status, invoice and payment date.
Click 'Download' button in 'Invoice' column to download the invoice of that billing cycle in PDF format. An example is shown below: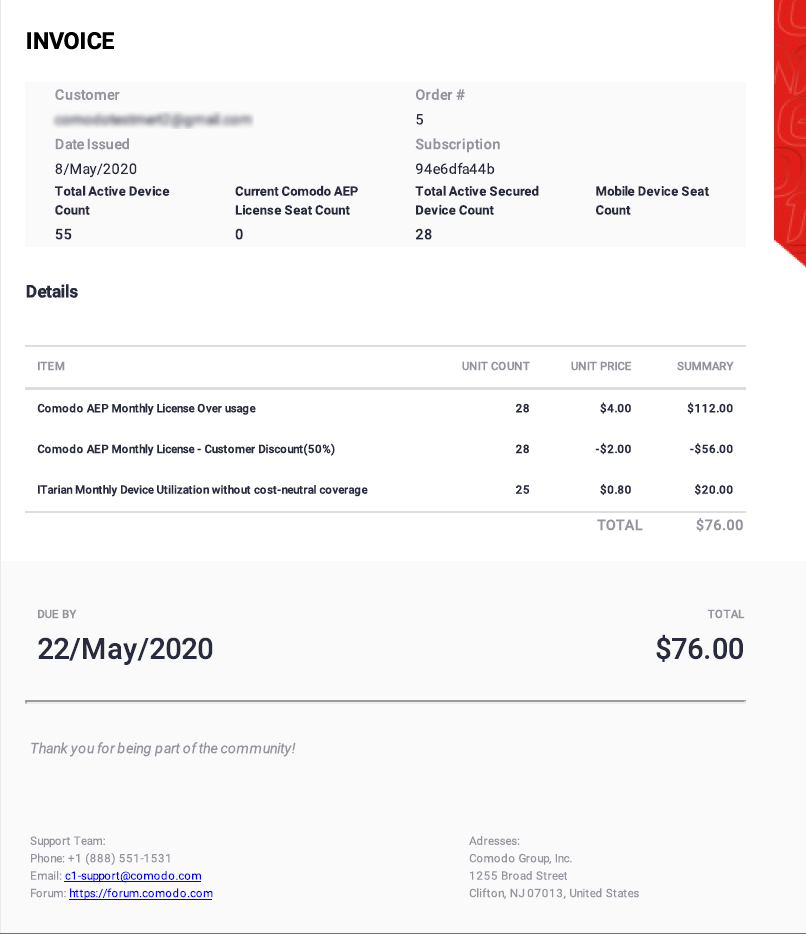 Click 'Pay Now' to pay any unpaid charges.