Configuration profiles let you specify a device's network access rights, overall security policy, scan schedule and other general settings.

You can use a Comodo-provided 'Default' profile, or configure your own custom profile. Any profile designated as 'Default' is automatically applied to new devices.

You cannot edit the Comodo default Linux profiles, but you can clone it and edit the copy. This article explains how to do that.
Clone 'Linux – Security Level 1 Profile'
Login to Comodo One at https://one.comodo.com
Click 'Applications' > 'ITSM'
Click 'Configuration Templates' > 'Profiles'
Click the 'Default Profiles' tab
Click on 'Linux – Security Level 1 profile for ITSM'
Click the 'Clone Profile' button: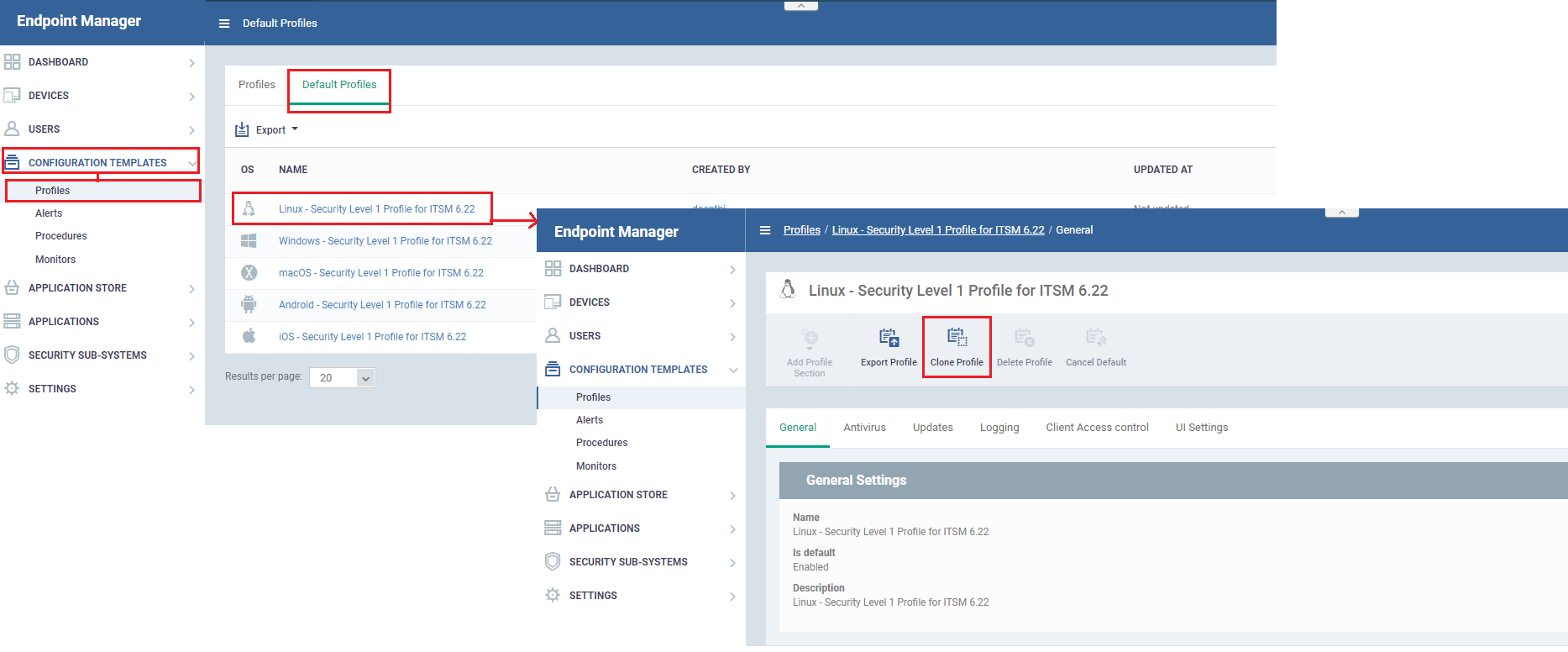 Provide a name and description for the profile then click 'Clone':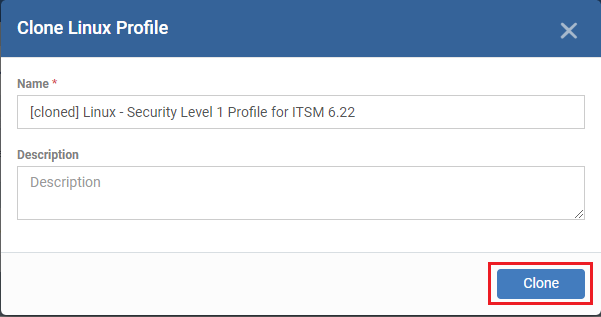 Your new profile is now ready for customization and deployment.
Customize the cloned profile
Click 'Configuration Templates' > 'Profiles'
Click the name of the Linux profile you just cloned. This will open the profile configuration screen:

There are 5 tabs you can configure. Click the tab you require then the 'Edit' button as required:
General - Basic details such as the name and description of the profile. 'Is Default' – if selected then the profile will be applied to all new Linux devices that are added to ITSM.
UI Settings - Choose the language used in the CCS interface on the endpoint.
Deploy the cloned profile
If you did not set the profile as a 'Default' then you will need to apply it to target Linux endpoints. The following screenshots show a Windows profile, but the process applies equally to Linux.

Click 'Devices' > 'Device List' > 'Device Management'

Select the devices to which you want assign your new profile

OR click 'Group Management' and select a device group

Click the 'Manage Profiles' button:

Click the 'Add Profiles' button: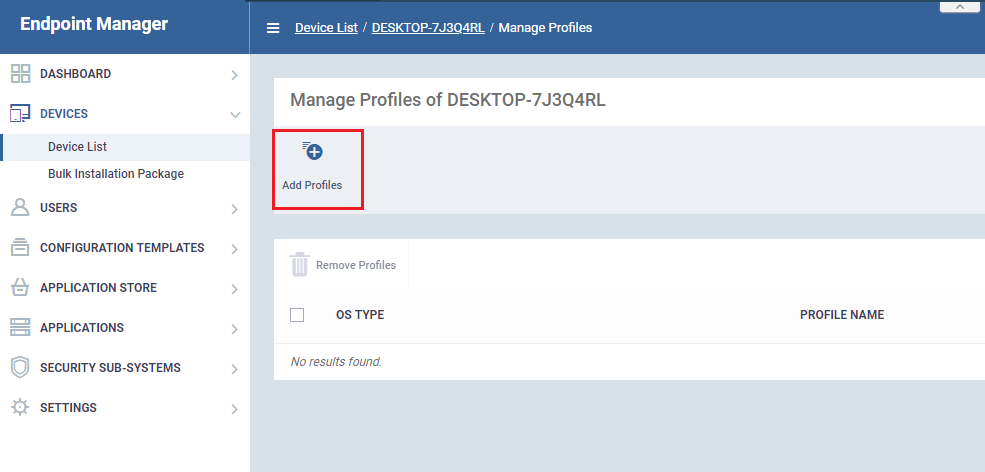 Select your new profile from the list:

Click 'Save' to apply the profile to the target devices/groups: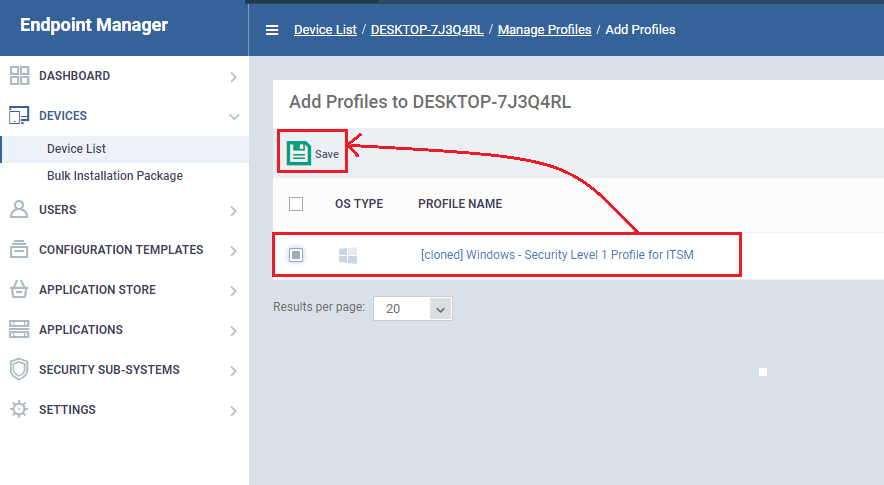 The profile will be applied to the targets on the next sync
The profile will be listed in the device or group's 'Associated Profiles' area:

More about profiles
How to configure Antivirus settings in a MAC profile
How to clone and customize a profile
How to configure virus scope in a profile
How to set remote control options in a profile
How to use the new ITSM profiles