Endpoint Manager has a feature to install MSI packages for all devices or a particular device. This allows you to install an MSI package without a reboot or with force reboot or warn about the reboot and let users postpone it based on technician opinion.

Step [1] : Go to "Endpoint Manager portal" -> "Device List "-> "Device Management".
Select the device that you want to install the package, then go to "Install or Update Package" - >"Install Custom MSI /Package".

Step [2]: Fill the fields in the "Install Custom MSI/Package."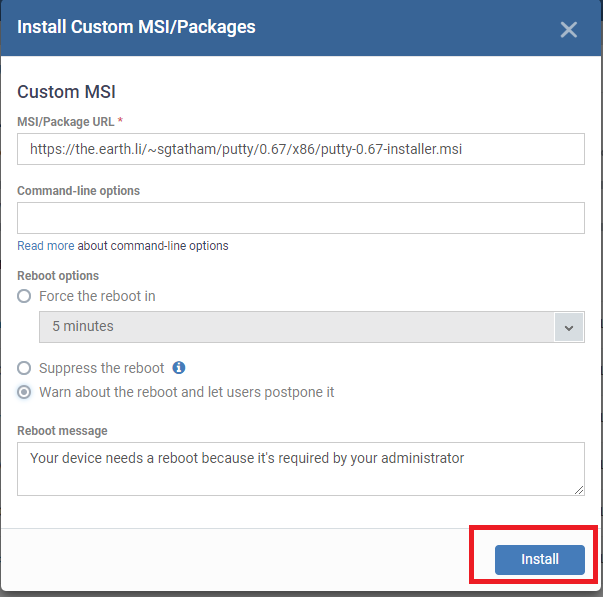 MSI /Package URL: Enter the file link. The URL entered here must be a file.
For Example : URL provided for putty (https://the.earth.li/~sgtatham/putty/0.67/x86/putty-0.67-installer.msi)
Command-line options: By default, the MSI package installs with default command parameters on your device. If you need to give any additional command, you can refer the read more options.

Reboot options: In reboot options, the technician can reboot the device after the installation of the package or he can suppress the reboot. Otherwise, he can warn the user about the reboot and let the user can postpone it.

a)Force the reboot: A technician can force the reboot on the device in the time range provided.
b)Suppress the reboot: It can suppress the reboot after installation.
c)Warn about the reboot and let users postpone it: This option warns the user with a prompt to reboot at that time or to postpone it.

After filling these fields, click "Install."
Step [3]: Admin can view the installation state of MSI package in the "MSI Installation State" of that device.





Step [4]: Once the MSI package is installed, you can view the installed application in the control panel.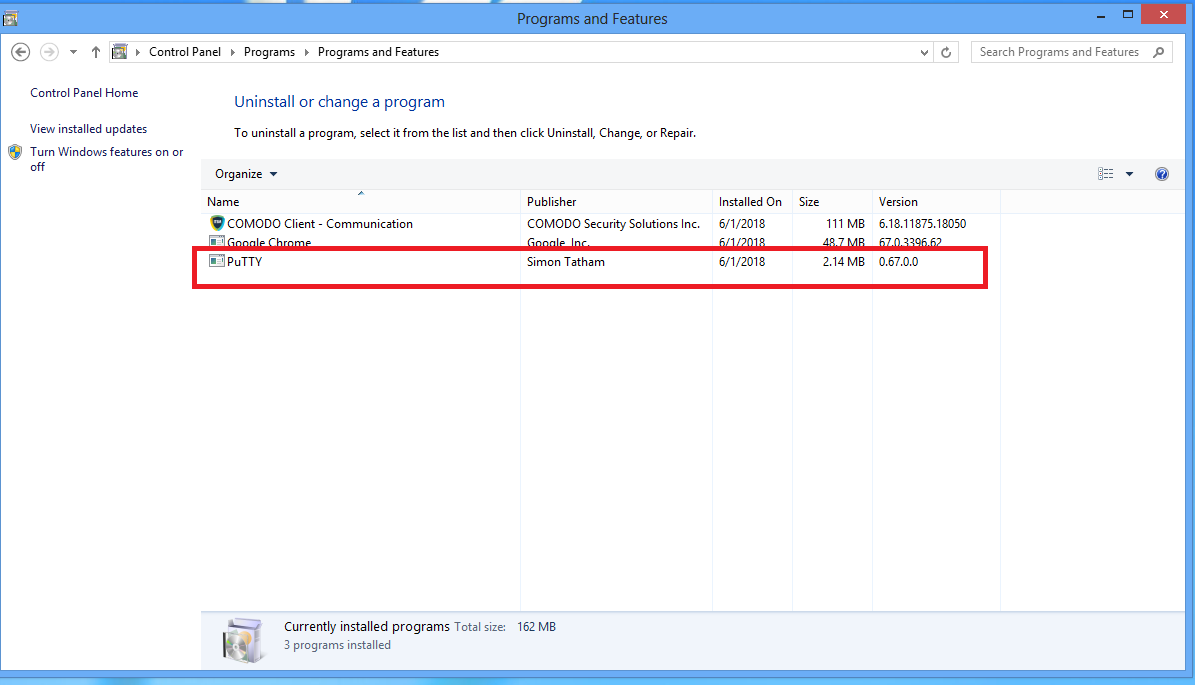 Note:

In the Reboot option, if the technician has given "Warn about the reboot and let users postpone it."

Then there is a prompt occurs in the user's device, so that he can reboot at that time or postpone it.